Jennifer Karina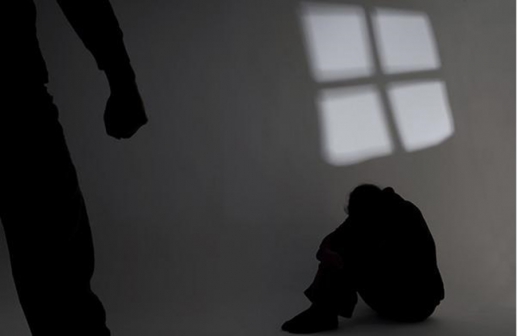 Last week, Kenyans woke up to a shocking and barbaric incident where Stephen Ngila assaulted his wife of seven years, reasons; she has not been able to give him children.
ALSO READ: Why you need more intimacy
According to his wife, Jackline Mwende, her husband was aware of their circumstances and he was the one with reproductive challenges. In her opinion, the relationship deteriorated three years ago, after the tests, which her husband refused to follow up with prescribed treatment advised by the doctor.
Jackline lived in an abusive marriage and had no reason to expect such brutality from the man she loves and desires to spend the rest of her life with.
Her dream was to have children that they would both raise. Regrettably, while her mentors persuaded her to stay, hoping, wishing, praying and trusting that tomorrow will be a better day, it was not to come.
Why would anyone stay in an abusive relationship even when they experience extreme cruelty, are exposed to serious mistreatment, even while they know that they could be seriously injured or scarred for life.
Severally people have been maimed, even killed. Several years ago, the media reported a man who gorged the eyes of his wife, ensuring she will no longer have to look at another man.
People stay in abusive relationship for various reasons; emotional, economical or simply due to fear. Others stay because of culture, traditions, values and faith, while some rationalize staying in abusive relationships because they believe it is best for their children. Generally abusers are normal, good people as is said about Ngila, a God fearing man, who lived a good life.
Lenore Walker, a social theorist has extensive research on the "cycle of abuse", explaining patterns of behavior in an abusive relationship. According to him, abuse describes the controlling patriarchal behavior of men who felt entitled to abuse their wives to maintain control over them. Most abusive relationships display a distinct pattern, known as the cycle of abuse.
ALSO READ: Domestic conflict surges as corona takes heavy toll on families
Jackline and many women in similar circumstances would say to us that the fights were always there but not severe. They begin with simple threats, a slap now and then, prolonged silence and once in a while a good beating after which the husband would apologize, make up and repeat the abuse after a while.
Like Jackline, there are many women living in domestic violence and are afraid to speak about or neither are they sure where to seek help. Sometimes, they unfortunately attribute the abuse to their inadequacies or inappropriate behaviors.
Those living with abuse constantly blame themselves for the abuse, feeling inadequate, incapable, and responsible. Usually they say to themselves "I probably deserved it, I should be a better person" and remain victims for a long time. The cycle begins with tension building, acting out, the honeymoon period and calm. Before long, tension once again begins to build.
Not all relationships follow the same cycle, and individual experiences vary. Some stages especially the honeymoon or calm periods, may shorten or be left out completely, especially as the abuse intensifies over a period of time.
Each stage of the cycle can last from a few minutes to days or months, but within an abusive relationship, these stages can easily be recognised. It is therefore important to recognise these stages to mitigate the risk of being a victim of an abuser. One of the stages is tension building.
Usually tension builds significantly due to lifestyle pressures, financial challenges, unmet expectations, personal and family conflict, depression and mental health issues. When an abuser endures these stressful periods, they act out as wronged, building up tension that eventually erupts.
To prevent violence, the victim tries to reduce the tension by becoming compliant to avoid the trigger of violence. Most times, they wait in anxiety to get over the violence so that they can start living again. I would say, learn from Jackline's case and say NO TO ABUSE. Get professional help while you still can, life is bigger than any relationship.
ALSO READ: Girl code: How do you serve your man his meals?