How to think and act like a First Lady
Achieving Woman By
Christine Koech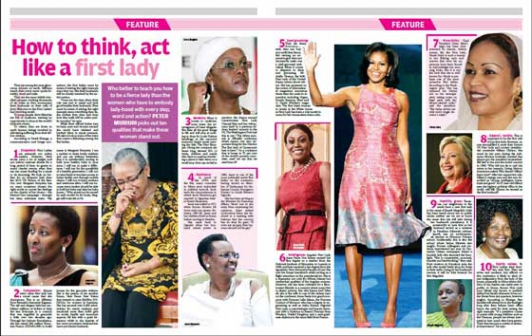 They are among the most glamorous women on earth. Millions watch their every move, word and style. Who better to teach you how to be a fierce lady a first lady? Get your copy of Eve Woman and learn the ten qualities that make First Ladies around the world stand out.
Meet Lorna Mweu, also known as Mamake Bobo who says Facebook helped her build her catering career. Join us as this queen of recipes and popular figure on social media lets us in her kitchen.
You've seen his work in fashion magazines but what is he really about? Get acquainted with Eddie Kirindo one of Kenya's few male fashion stylists. Read about his journey from an electrical engineering class to the glamorous world of fashion.