Eve Woman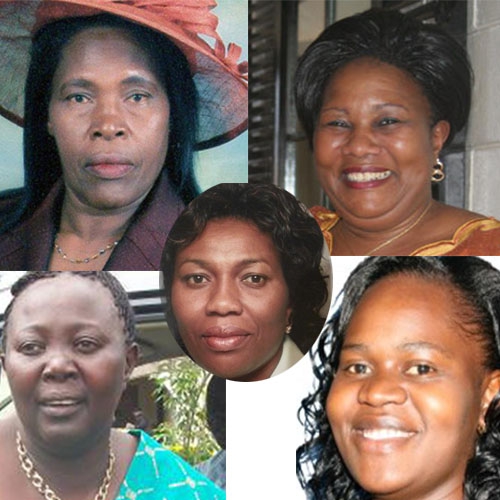 Do you know your woman rep?
There has been a lot of concern and public outcry that women representatives across the country have failed to honour their promises and work for the development of their respective counties just as they had promised when they took over the positions in the last general election.
But is the reality on the ground painting a different picture?
Speaker of the National Assembly Justin Muturi recently proposed the scrapping of the women representative and the nominated MPs seats. Muturi suggested that the two be replaced with 100 affirmative seats in order to resolve the two-third gender rule.
"There will be 25 nominated slots in the Senate, giving it a total of 72 thereby dealing with the issue of the two third gender rule in the Senate. In the National Assembly, there will be 100 slots bringing the total number of legislators to 390," he said in his proposal.
But his proposal didn't go well with female parliamentarians who argue that his sentiments are an abuse to tremendous reforms the country has realised in spearheading women involvement in national leadership.
It is said that in as much as a few of them have remained vocal and work for the interests of the common mwananchi, others have little to show in terms of their achievements.
Sadly many women representatives have not yet made their maiden speeches in Parliament. From the Hansard, only a few of the country's 47 Women Representatives have made contributions on the floor of the house and, unfortunately, this is the criteria the public tends to use in judging how "hard-working" they have been.
We decided to give these women a chance to speak about they have been working on.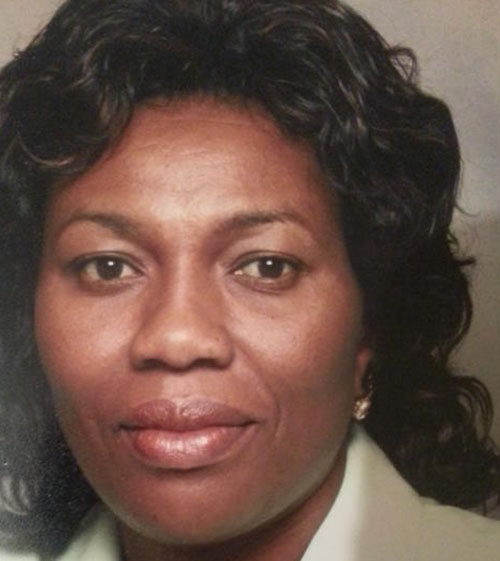 1. COUNTY: Bomet
NAME: Cecilia Ng'etich
INTERVIEW: Andrew Mibei
According to Bomet County MP, Cecilia Ngetich, the public have unrealistic expectations of Women Representatives. She says the public do not understand why they hear little from them compared to other Members of Parliament.
"It's an unfair comparison because our constituency is bigger and reaching all corners of the county is tough as we only have weekends to visit them. This has made some people think that Women Reps disappeared after the election," she says.
Despite the challenges, Ms Ng'etich associates her position to the spread of table-banking in Bomet County through Joyful Women Organisation (JOYWO) that has roped in 477 women groups with a revolving fund of well over Sh55 million.
"Financial empowerment of women is key in uplifting the standards of life in society," Ms Ng'etich says.
She has also partnered with National Irrigation Board to distribute greenhouses to select women groups in the county. The groups already harvested their first tomato crop.
Ms Ngetich, who has a background as an educationist, has been involved directly in distributing sanitary pads to girls in select schools as well as anti-FGM and anti-jigger campaigns.
"We don't have any fund to our name and often I use my salary when well-wishers cannot chip in," she adds.
For the remaining period, she wants to increase sensitisation about government funds that she says are underutilised because of ignorance. She will also do more education mentorship as well as focusing on the welfare of single mothers and widows.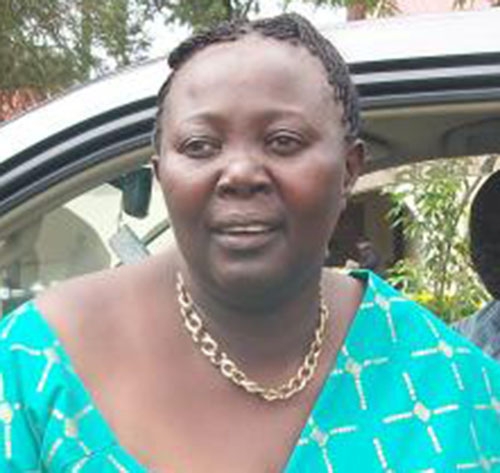 2. COUNTY: Bungoma
NAME: Reginalda Wanyonyi
INTERVIEW: Kennedy Okwach
Dr Reginalda Wanyonyi noted that there are rampant defilement and rape cases in Bungoma County and explained that she has concentrated in rehabilitating and fighting early pregnancies and defilement cases.
She bemoaned lack of financial resources in implementing projects.
"If we are allocated funds, we will do more than what we are doing. There's also political rivalry where some people feel what we are trying to do is geared toward gaining political mileage for our parties," said Wanyonyi.
Wanyonyi said she will channel her energy for the remaining three years in ensuring there is establishment of a rehabilitation and rescue centres for rape and early pregnancy.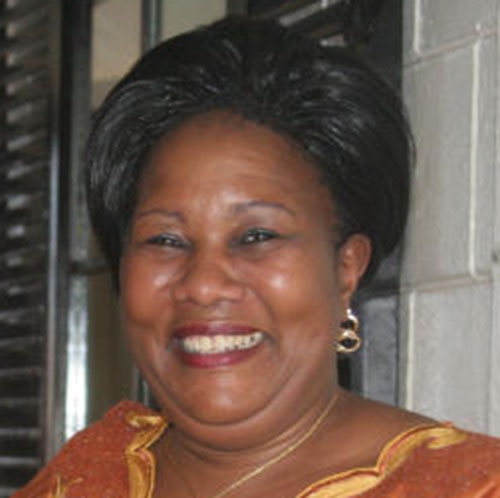 3. COUNTY: Busia
NAME: Florence Mutua-Waingah
INTERVIEW: Kennedy Okwach
Florence Mutua-Waingah, who has a planning and management background, says she has initiated tremendous development projects in Busia County.
"The greatest achievement has been ensuring we achieve food security. We have initiated successful agribusiness projects through donating green houses to various women and youth groups. I have distributed 17 green houses and will be adding 17 in the next three years," said Mutua adding that she has also established a fund to enroll elderly and widowed women to access medical cover under NHIF.
"I am targeting those who have not been incorporated in the elderly fund. I am determined to ensure we economically empower all. Women groups have formed saccos to enable them access government funds and I have incorporated those physically challenged through donating 70 wheelchairs."
"There is lack of empowerment and mentorship of women in the country. Women have great ideas but they need someone to empower them and help them develop their ideas. Like table banking concept has enabled women in Busia to easily access financial aid," said Mutua.
"But we still have to source for funds from government agencies and other organizations to initiate projects in the county. Like in Busia, the ministry of Water has approved funds towards construction of boreholes that will commence July," said Mutua.
"My main priority is to ensure families achieve food security and realise economic empowerment through encouraging and supporting agribusiness. I distributed 3,600 bags of fortified maize seedlings and I will be distributing sunflower seedling the next planting season," said Mutua.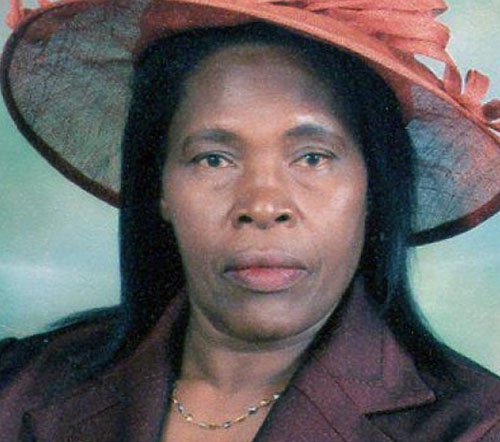 4. COUNTY: Embu
NAME: Rose Rwamba Mitaru
INTERVIEW: Sylvia Wakhisi
When she ascended to leadership in 2013, she never thought that as a woman she would get overwhelming pleas for help from all people across the county.
But according to her, the people of Embu believe in her leadership, a reason why they are always seeking for her assistance and counsel, which she says she is always ready to give.
She has supported many churches through harambees and needy people, and this resonates well with her other title of Lay Canon in the Anglican Church of Kenya. She previously worked as a civil servant and ended up being the Deputy Director for Social Services. She also worked with the National Council of Churches of Kenya in the Advocacy Programme where she was in charge of the youth, women and persons with disability.
"Since my election, many people in Embu feel that as a woman I have all the answers to their problems. When there is no good road at a particular area, when they lack school fees for their children or medicine and even land issues, they run to me hoping that I will provide a solution to the problems they face," says Mitaru.
"In such cases, I do what I can considering that as women representatives we don't have any fund making us use our salaries in the day to day responsibilities of our respective counties. This has made me realise that people have a lot of confidence in women in terms of leadership hence we need to encourage them to go out and campaign for leadership positions," she adds.
Empowering all people in her county on issues to do with development and education for all and life skills for women have been her biggest agenda.
"Realising the detrimental effects of alcohol and drug abuse, I have started public forums whereby with the help of other partners we talk to the youths on the dangers of engaging in the vice and some of the things that they can do to make their life more meaningful. I have also managed to educate five youths from the county out of my own resources," she explains.
She also hopes to spearhead a talent development programme for the youth in Embu. She is married with four children.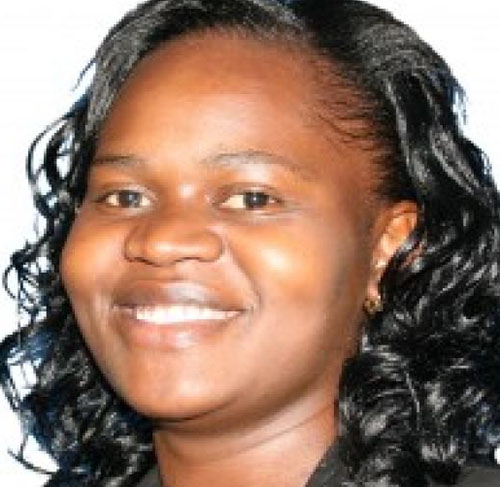 5. COUNTY: Homa Bay
NAME: Gladys Wanga
INTERVIEW: Maureen Odiwuor
Girl child education and mentorship-Mama County says that brings them together twice every year where they bring mentors and support mentorship programmes called Siwindhe in all districts in Homa Bay. The first summit happened in March last year and was graced by Idah Odinga, Susan Kidero officiated the second one and Martha Karua the third one.
They launched the Homa Bay County women Sacco in December last year. It is a platform to access loans. The first loans are being given this month. The membership mark has now hit 3,000 women although they are targeting to have 25,000 by end of the year.
"I have been actively participating in parliament in the committee on labour and social welfare. I sit in the parliamentary service commission and chair the Commission's Committee on Information and Public Communication. Last year we succeeded to hold the first parliament week. In July, we will hold another such activity," she says. Wanga's main challenge is carrying out actual development on the ground yet they have not had the funds.
"They compare us to MPs yet we have not had the money. This financial year we succeeded in the Caucus 47 where Sh. 2billion is going to be given to women representatives. We will see a major change in the remaining part of this year," she says.
The biggest challenge she says is the high prevalence of HIV/Aids in Homa Bay County and hence health issues have to be given serious attention by creating awareness as far as HIV testing and treatment is concerned.
"Poverty is another challenge for women in this area. We are trying to help them access credit facilities for businesses. We hope the Sacco will reach as many women as possible for small businesses. We also want to build for them market shades," she says.
She is also chair of ODM in Homa Bay County. Her agenda for the remainder of the term is to grow the Sacco to a point it can sustain itself, and using Affirmative Action funds to ensure women have clean environment to sell, and establish value addition light industries.
"I intend to introduce legislation by preparing amendment to Health Bill for early detection of cancer," she says.