Veronica Cherop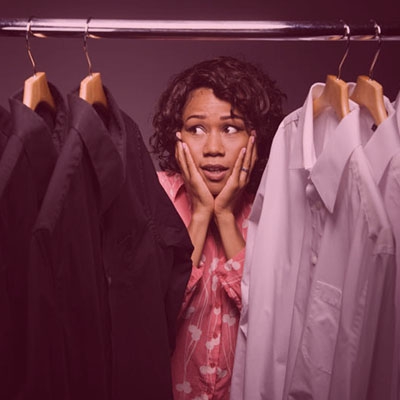 It happens to all of us. We buy things we do not need, suffocating our wardrobes and kitchens with what we do not need.
ALSO READ: How to help a friend who is struggling financially
Even when you promise yourself to never buy some items because you do not need them, you find yourself amassing these items, promising yourself that you do.
I had vowed, for example, not to buy or make myself any Kitenge dress. This was because there are some Kitenge clothes I made for 'that special occasion', spent a fortune on them but I have never put them on even once. I still hang on to them; believing that that 'really' special day is coming.
When my friend visited from the US last December and I took her to get Kitenge material and have them tailored, I found myself purchasing material and making two dresses. That was before Christmas yet even that highlight of the year or the ushering in of the New Year did not entice me enough to put on my newly-tailored dresses.
The dresses gobbled up my Sh9,500.
When you look at it; it is as if I put my money in a hole.
I would have done better with that money. It is enough to pay school fees for a child in a day secondary school for a whole year. Besides, I would have used it to offset a percentage of the development loan I am servicing. Or better, it should have gone to one of the projects I am undertaking.
Instead, that money went down the drain in the form of two African queen inspired designs that I will never wear, whatever the occasion.
As I beat myself for this unwise expenditure, I read a story online featuring celebrity J-Lo and her obsession with shoes and jeans. She had stacked her 200 pairs of jeans from carpet to ceiling while hundreds of pairs of shoes claimed another wall from floor to ceiling. When does she wear all these? How will she remember the shoe she wore a week ago and the one she wore a month earlier?
Have you found yourself in such a situation and spent a fortune on something that ended up in neglect?
Perhaps it is a lady's way to feel a sense of security when she has lots of shoes, clothes and kitchen ware. The stinking rich like J-Lo spend a fortune to buy quality items from high end outlets. But the not-so-rich too spend a fortune piling these items even if they are a cheaper version of the J-Lo picks.
I know of a lady who buys at least 20 tops from Gikomba at one go but ends up using two or three having 'disliked' the rest after washing and ironing them. If you consider that one such blouse costs no less than Sh100 at the second-hand market, that is Sh2,000. Add to that the time spent in selecting and walking through the sludge that is synonymous with the market.
There is also the regular thumping of the heart at the thought of marauding thieves known to be in their hundreds at the vast market. To these, add the cost of water, soap, electricity (for ironing) and fare; then finally that more than 75 per cent of the purchase will be discarded. These 'affordable' second-hand clothes end up being a very expensive.
To avoid the trap of amassing items you really do not need or you are unlikely to use, always ask yourself a pertinent question; do I really need it? If the answer to this question is in the negative, then walk away from the temptation as fast as you can.
If you are the type that itches to acquire something every month, the best way to beat the temptation is either to walk with minimum money which will discourage you from impulse buying or to commit your money to an involving project. For example, when you are servicing a loan you will hardly have the 'excess' money in your pocket to tempt you to go window shopping.