Home
/
Achieving Woman
Malala Yousafzai: The youngest Nobel Peace Prize winner shunned at home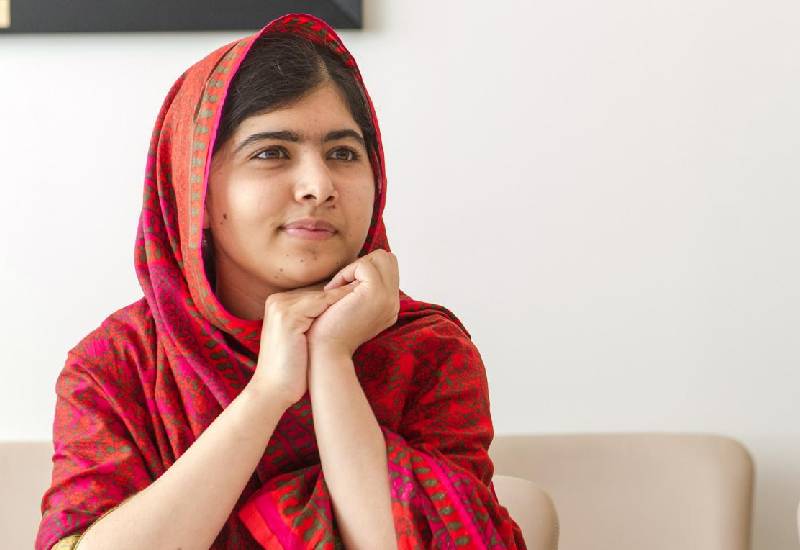 A prophet is never accepted in their hometown and no one understands this better than Malala Yousafzai, a Pakistani beloved in the West but shunned in Pakistan.
At 23, Malala has addressed the United Nations Youth Assembly at 16, won the Nobel Peace Prize at 17, graduated from Oxford University at 22, and she runs a girl's education charity. It doesn't end there for her, last month she was a guest star on the Friends reunion in Hollywood as the main cast of the famous sitcom reunited. And in June, she graced the cover of the British Vogue.
Her feature on Vogue caused ripples in her home country. She identifies as a feminist icon and she is a hero owing to her global activism for girls and her comments that "I still don't understand why people have to get married" caused a stir among Pakistanis.
While she mentioned a couple things in the interview with Vogue which would have been deemed sensitive by her Muslim natives, it is her stand on relationships and marriages that stood out.
"If you want to have a person in your life, why do you have to sign marriage papers, why can't it just be a partnership?" She poses at the tail end of her Vogue feature. The interviewer writes that not even her mum buys into her ideology on marriage: Her mother – like most mothers – disagrees. "My mum is like, (Yousafzai laughs) 'Don't you dare say anything like that! You have to get married, marriage is beautiful.'"
Her comment on marriage had locals in her home country take to social media to rebuke her, calling her all sorts of names under the hashtag #ShameOnMalala.
"I am embarrassed that Malala is saying that open relationship is better than marriage, I am ashamed because [s]he is Pakistani and Muslim. I am angry with the Taliban…" a comment by a Twitter user to a media house reads in part.
Malala is hated in Pakistan so much so that in 2012 a Taliban insurgent shot her in the face for advocating for girls' education. A year after her attempted assassination her autobiography – I Am Malala – was published and it became an international bestseller.
Malala also launched the Malala Fund which she uses to champion and advocate for girls' education around the world and champion human rights initiatives including campaigning for cases such as the release of kidnapped schoolgirls by Boko Haram in Nigeria.
The Asian country is overwhelmingly conservative and most marriages are always of men and women who are matched up in arranged marriages. Stories of civil partnerships, only seen among the elites, are so rare and are widely considered lewd.
Related Topics