Home
/
Achieving Woman
Justice Martha Koome beat her boss, top lawyers to get CJ post nomination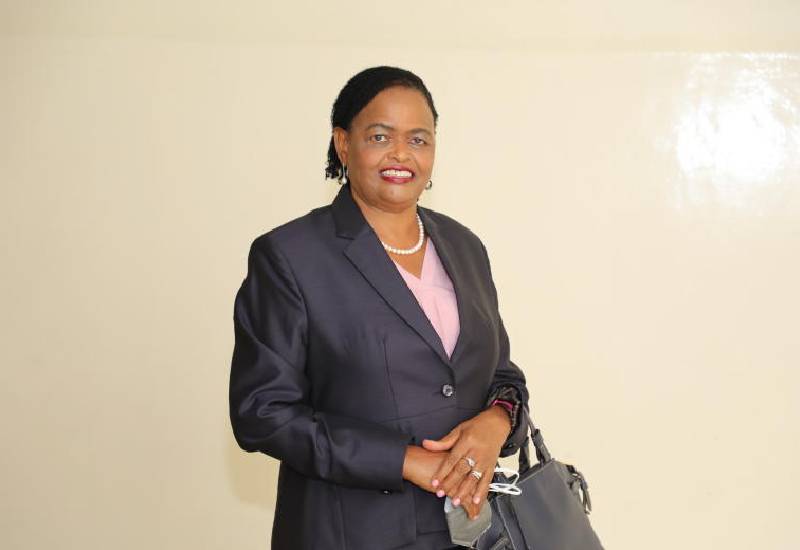 • Born in 1960
• Admitted to the bar as an advocate of the High Court in 1987
• Started as a legal associate at Mathenge and Muchemi Advocates until 1993
• Started her own law firm in 2003
• Appointed a High Court Judge in 2003
• Promoted to the Court of Appeal in 2012
• Holds a Master of Laws in Public International Law from the University of London 2010
• Has a Bachelor of Laws from the University of Nairobi (1986)
• The United Nations recognised her on October 2020 with a runner-up award as UN Kenya Person of The Year 2020
• Nominated by the JSC for CJ post on April 27, 2021
What she said in the interview
"This is a problem and it needs to be solved immediately. Back then, we were few, but somehow we managed. Now we are many but cannot manage. What needs to happen is for every judge to have their own docket. We need a case management system."
On dilemma of 41 judges yet to be appointed by President
"This must be resolved through negotiations. We are independent as Judiciary and nobody should attempt to take its dependence. Therefore, when the right hand doesn't agree with what the left hand is doing (Kenyans), the body suffers.
"When I look at Judiciary, we are inter-dependent as far as delivery of service is concerned. Where do we come together? We will hold regular meetings with the Executive and Legislature to end the standoff.
"We must discuss this issue of the appointment of 41 judges with the President, find out where the problem is and resolve it."
"I believe I am both. I start by seeing the objective of the bigger picture by what we want to achieve. Is it to clear the backlog of cases?
"My leadership is transformative. What I bring is local, regional, and international expertise to the role of CJ."
On challenges as first woman CJ
"I believe the challenges are similar whether a male or female CJ.
It will be historic for the commission to nominate a woman for the office of Chief Justice. Leadership is gender-neutral.
"It doesn't require a man or woman. It is skills that will deal with the challenges we face. You need managerial skills because you will be overseeing various things.
"As a lady, I appreciate that everybody brings something to the table."
Related Topics