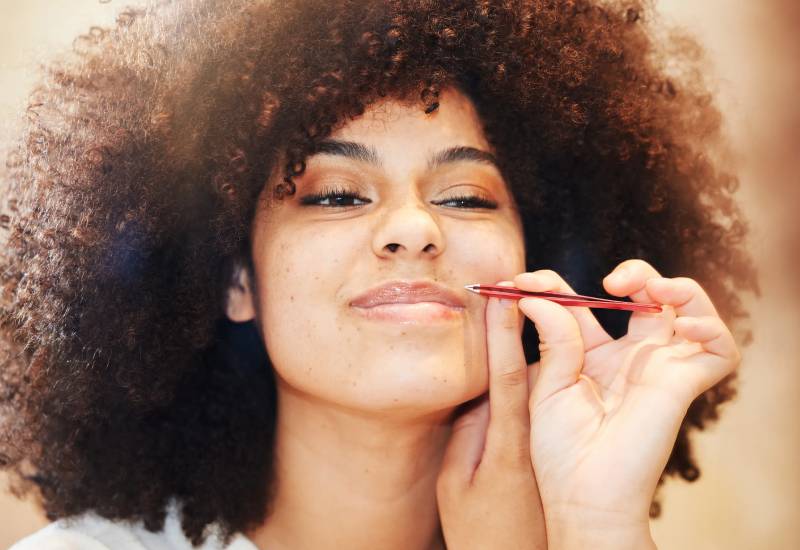 It is not uncommon for women to have facial hair. While there is nothing wrong with that, plenty of women do not like the idea of having visible hair on their faces. Thankfully, there are easy and safe ways to get rid of facial hair.
Before we start exploring this topic, bear in mind it is always advisable to consult a doctor if you have excessive facial hair – it might be a symptom of an underlying condition. Now let us take a look at some of the best ways to get rid of unwanted body hair.
Tweeze them
Commonly used for keeping eyebrows in check, tweezing is also one of the best ways to get rid of pesky chin hairs. Tweezing is basically pulling out the unwanted hair. Since it plucks the entire hair from your follicle, it can keep it from regrowing for up to six weeks.
The method is, especially suited for women who have the occasional strand of hair on their chin or upper lip. Research found that tweezing hairs that are close together may actually promote hair growth.
According to dermatologists, you should never tweeze hair on the inside of your nose, on moles, or on ingrown hairs. If you opt to tweeze facial hair, always pull the hair out at an angle, going with the hair's grain, rather than against it.
That way, you do not run the risk of breaking the hair, damaging the follicle, or developing ingrown hairs. Use sterilised tweezers to prevent infections.
Try depilatory creams
Depilatory creams are made with strong alkaline ingredients that break down unwanted hair so it is easy to wipe off with a towel.
All you have to do is apply the cream to damp skin and wait for about 10 minutes before wiping it off with a wet towel, depending on your hair texture and the product's formula.
The downside with this method is that the hair is only gone for a short time – it tends to grow back in a week or two. While applying depilatories is fast and easy, remember to be careful when choosing a product.
Do not go for cheap products that are likely to contain harsh chemicals that can burn your delicate facial skin. It is best to go for products that are specially designed for removing facial hair.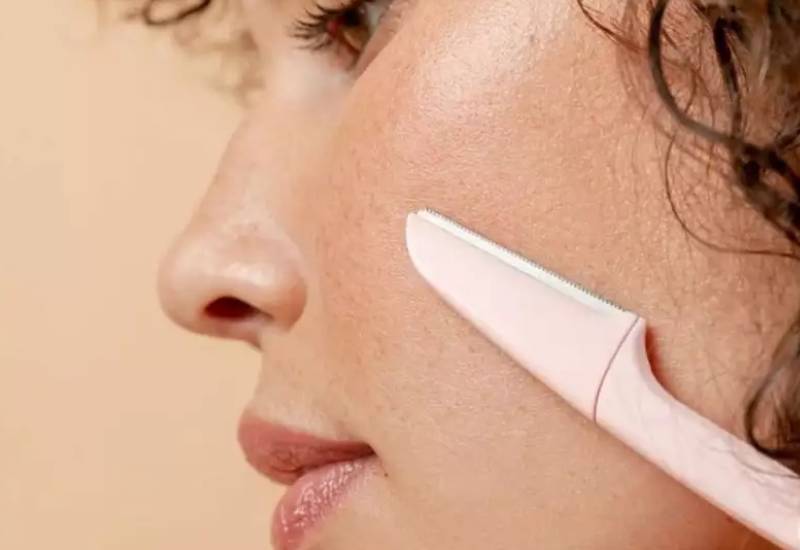 Go for waxing
Waxing is one of the most-loved ways to remove unwanted hair on the face and beyond. All it takes is applying hot wax or waxing strips and ripping off the hair from the follicles. Sounds painful, right? Going for a professional wax treatment will minimise the pain.
Waxing can also exfoliate your skin to leave you with cleaner pores. That said, it can come with unpleasant side effects such as redness and irritation – especially if you have sensitive skin.
If you opt to go for waxing, it is best to lay off AHAs, salicylic acid and other powerful exfoliants beforehand. Since facial skin is delicate only use waxing strips on the affected area.
In addition, avoid skincare and make-up products that can lead to further irritation. Immediately after waxing, moisturise your skin with a light, soothing oil.
Consider sugaring
If you are looking for something a little less painful than waxing, try sugaring. There are two types of sugaring; gel and paste. Both are made with natural substances such as lemon juice, sugar, and water. Both can leave you hair-free for up to six weeks.
The paste is used in traditional sugaring processes, which can remove hair as short as 1/16 of an inch. Compared to waxing, which requires 1/4-inch minimum hair length, sugaring stands out as a cleaner and longer-lasting option to get rid of unwanted facial hair.
Go for laser hair removal
Laser hair removal uses pulsed light to destroy the hair follicle. While this may sound harmful, it really is not. Laser hair removal is FDA-approved for permanent hair reduction and is a safe way to get rid of pesky facial and body hair.
Laser hair removal can give you long lasting results. While it does not permanently remove unwanted hair, the hair tends to grow back thinner and weaker until it eventually stops growing. Experienced aestheticians recommend going for YAG Laser Hair Removal for people with darker skin tones.
Book an electrolysis session
Electrolysis is the only FDA-approved method of permanent hair removal. Laser hair removal is only recognised and approved for permanent hair reduction.
Electrolysis uses an electric current to zap individual hairs with a very thin needle-shaped electrode or metal probe.
If the electric zaps do not bother you, the benefit of electrolysis is that, unlike laser hair removal, you do not require a specific hair type or skin colour to get the greatest results. It is important to keep in mind that you will need multiple treatments to attain permanent hairlessness.
Related Topics