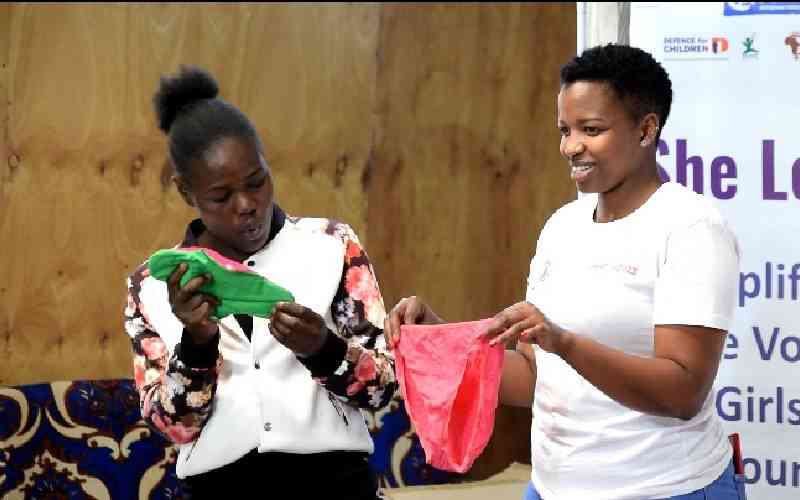 Many girls and women across the country are still struggling with access to menstrual hygiene product, a group of activists have said.
Led by 'A pack a Month' founder Jackline Saleiyan, the activists said despite the ongoing celebrations on World Menstrual Hygiene Day, access to affordable and sanitary hygiene products remains a bigger challenge.
Saleiyan said statistics show that about 65 per cent of those in need of the products cannot access them.
She said a result, many girls miss out on school days contributing to inequality especially in their young age to access education.
"The spiral effect is some engage in early sex debut to get pads or money for pads which results in to increase in teen pregnancies and risk of contracting sexually transmitted diseases," she said.
She added, "The statistics say it all since their age bracket is leading in HIV infections. As you can see it is more than just the lack of a pad; it is bigger than we can imagine."
Saleiyan said even with the challenges being faced, the current parliament has reduced the budgetary allocation for sanitary pads from Sh470 million to Sh260 million while the price for sanitary pads has also increased from Sh50 to Sh70, making marginalized girls and young women choose between sanitary pads and food.
She spoke during menstrual hygiene training in Kajiado where 255 girls and young women were issued with reusable sanitary pads.
She said her Ngong based CBO is doing its best to step in and help the under-served adolescent girls and young women with the monthly provision of pads with over 400 benefiting.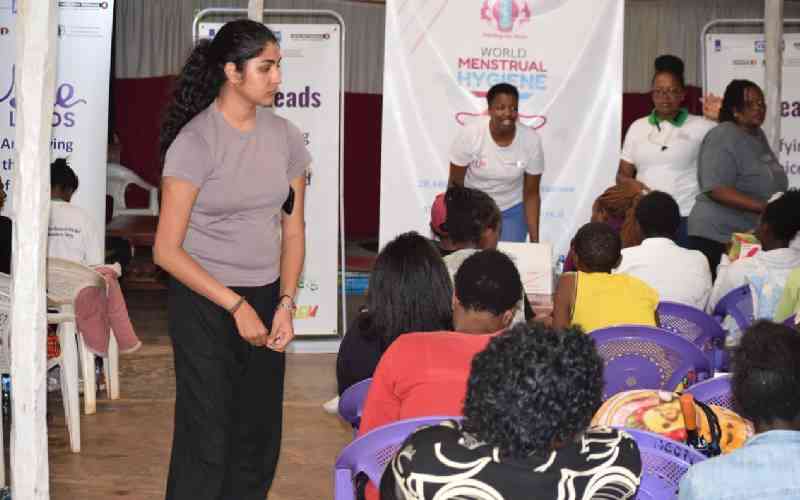 "We are far from celebrating until we see menstrual hygiene products being provided for free just as condoms are. Having worked with the Kajiado community, we have since inception reached 20, 400 girls and young women with sanitary towels and 15,600 with menstrual hygiene products," she said.
She said A Pack a Month in partnership with other stakeholders has been sensitizing the localities on the advantages of using reusable pads.
She said the pads are not only comfortable and chemical free but very environment friendly.
"The user must ensure however that they use mild soap and cold water to clean the pad and ensure it dries completely to avoid infections," she said.
Her sentiments were echoed by Flame Lily founder Krishna Shah who said although the initiative has been going on for the past two years, more sensitization needs to be done.
"Today, we have been taught that we should be proud of being girls and not see menstruation as a taboo or a bad thing. We should therefore be proud when airing these pads out to dry because at the end of the day, it is the pride of our period which is a very natural growth process," she said.
Krishna further appealed to the women and girls to be considerate of the environment while disposing off the pads and other menstrual products.
She said more stakeholders need to come on board to bridge the gaps that have contributed to an increase in menstrual product-related inequalities like degradation of a girl's quality of life.
Related Topics