Home
/
Reproductive Health
How to avoid Toxic Shock Syndrome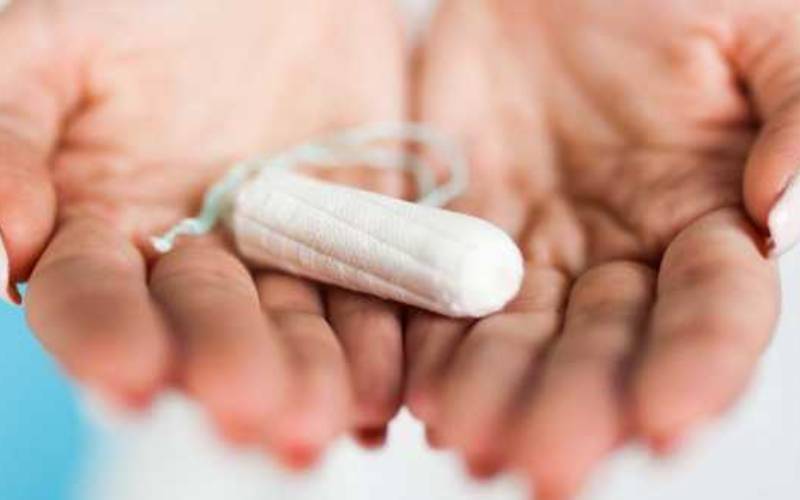 Menstrual cramps are a normal part of a woman's monthly periods, but the pain, dysmenorrhea, can range from manageable to taking painkillers at least twice a day to such pain on steroids some get admitted to hospital.
Are period cramps normal?
Experts say two to three days of manageable pain is normal and may start before the menses and continue thereafter, but Junior F Mukudi, a health systems specialist, says "what is normal for one woman might not be normal for another...but menses are not normal when they are irregular and the pain is unbearable" and further tests could be required for medics "to find out if it's endometriosis, fibroids or hormonal imbalance, then start treatment."
During menses, a woman can use sanitary pads, tampons or menstrual cups. Experts advise the pads should be changed after four hours during the day eight hours overnight since there is little movement. However, some women find pads limiting and uncomfortable during physical activities like swimming.
But some women have moved to tampons despite the myths about them.
Alice Atieno, a 34-year-old accountant said she used pads and was afraid of tampons as she often heard they would "get stuck or you will get infections, but after consulting my gynaecologists I finally switched to tampons."
For Stacy Njeri, 24, tampons proved too uncomfortable and "I am not sure if it was psychological or not but tampons kind of worsened my cramps, so I stopped and went back to pads," said the cereals trader in Ongata Rongai.
Tampons are great for swimming and some women go commando (without underwear) while wearing a tampon. But it should be changed after four hours to avoid infections and toxins produced by bacteria that can enter the bloodstream through the uterus or vaginal lining. The toxins can cause life-threatening bacterial illness called toxic shock syndrome (TSS) whose symptoms include sudden high fever, low blood pressure, nausea, vomiting, diarrhoea and sunburn-like rash.
TSS can cause low blood pressure, kidney or liver failure, respiratory distress syndrome, heart failure.
A menstrual cup, on its part, is a menstrual hygiene device inserted during menstruation. Unlike pads and tampons which absorb blood, the cup collects it. Unlike pads and tampons, menstrual cups are reusable, but should be changed after six hours, which if ignored can lead to Toxic Shock Syndrome.
Related Topics