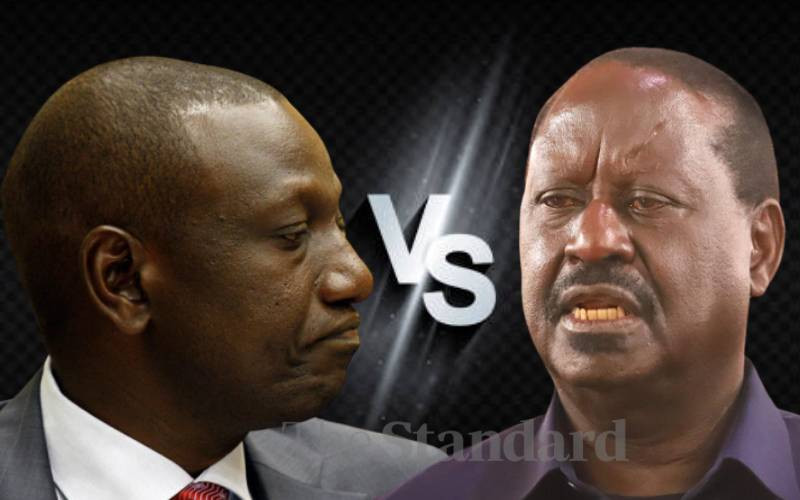 The doyen of opposition politics cannot afford a wink anymore. There appears to be a scramble for bits and scraps of the political empire ODM leader Raila Odinga has built for a quarter century.
Nothing seems to be sacred any more to restive rivals and wannabe successors impatient to inherit the former prime minister's political base with key targets being Nairobi, Nyanza, Coast and Western regions.
These are the voting blocs, which produced majority of the 6.94 million votes (48.85%) Raila garnered in the August 9 presidential contest against William Ruto's 7.18 million votes (50.49%).
Leading those eyeing Raila's vote basket is President Ruto himself, his deputy Ragathi Gachagua and Prime Cabinet Secretary Musalia Mudavadi.
Politicians and pundits who spoke to The Sunday Standard said Raila was exposed after losing the presidential contest since he has nothing to offer his electorate and foot soldiers while in Opposition.
They said Ruto, Gachagua and Musalia are consolidating regions where Raila has had a strong influence to prepare for the 2027 and 2032 elections.
Last Wednesday, former Kakamega Governor Wycliffe Oparanya said he is done supporting Raila's political ambitions.
"I am offering myself from now to lead the unity drive of our people. I am done with Raila, and even if he bad-mouths me, God forbid, he knows, he will not be forgiven," Oparanya said.
His major beef is the manner various positions in the parliamentary leadership and East African Legislative Assembly were distributed to the detriment of Western region.
ODM Secretary General and Nairobi Senator Edwin Sifuna, however, said the party's voting bloc is still intact but he was not in a position to respond to Oparanya, who was his senior in the party.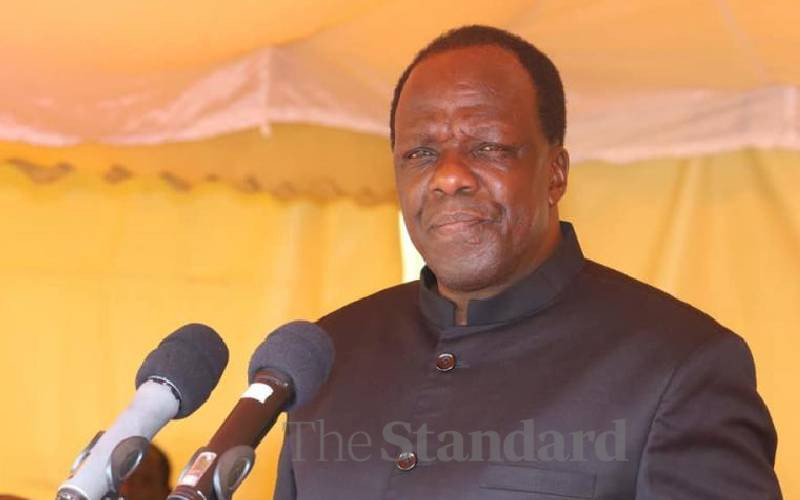 Nevertheless, he admitted Oparanya raised valid issues that affect the Luhya community but hastened to add the Western region will stand with leaders who understand and secure their interests.
Shortchanged
"Western was shortchanged in the house committees, and we have the right to protest. We will demand what is our right and push for our interests as a community. Luhyas are number two in population, and we will push for what is good for us locally and abroad," he said.
However, despite his threat, Oparanya, who doubles as ODM deputy party leader, attended a meeting of Azimio governors and their deputies in Naivasha on Friday where they agreed to forge a united front to check the Kenya Kwanza administration.
But another pointer that Kenya Kwanza is all set to dethrone Raila in the region came last Sunday when Mudavadi hosted 35 Western political leaders last Sunday during which they agreed to put aside their interests and work together.
"We discussed and agreed on the unity of purpose among leaders and the sharing of national resources for the region's social and economic development. The progress of our country will be accelerated when leaders unite, focus, and advocate for the interests of the people," Mudavadi said after the meeting.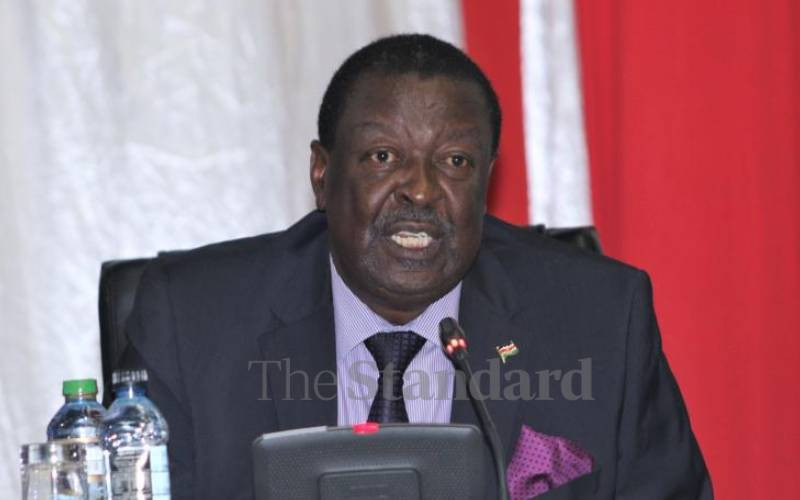 Led by Western Region MPs Caucus Chairman, Sirisia MP John Waluke, they expressed their commitment to the region's unity.
"We discussed and agreed on the unity of purpose by leaders and the sharing of national resources for the region's social-economic development," Waluke told the media.
A revolt was also building in Nyanza, where former Nairobi governor Evans Kidero and Information Communication Technology (ICT) Cabinet Secretary Eliud Owalo are slowly scheming to end Raila's hold on the region.
Communist Party of Kenya (CPK) vice chairman Buka Ngesa Omole said Raila's poor management of his campaigns cost him victory and made many people lose political hope in him, and are thus ready to work with his competitors
"Age and energy are not on Raila's side, but I won't be surprised if he bounces back. However, if he goes home, many strong and sober politicians will come up, and it will be good for this nation," Buka said.
Raila's hope of consolidating the gains he made in Mt Kenya have also vaporised after Azimio leaders switched their allegiance to Gachagua.
Paid debt
Jubilee Party Secretary General, Jeremiah Kioni said they had also paid Raila's debt and were confident about moving forward as a community.
Former Nyeri Town MP Ngunjiri Wambugu also said they will respect and work with Gachagua since he is the only one from the region holding a higher office in the country.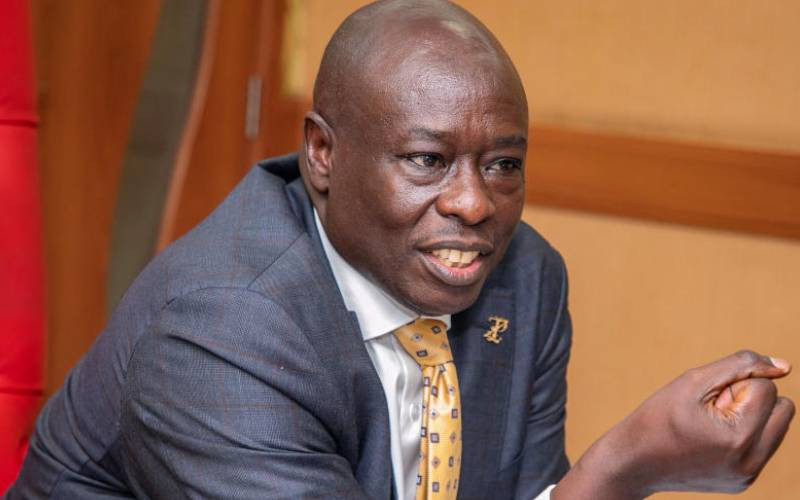 "The debt Raila wanted to be paid has been paid. For the first time, Raila got the highest number of votes in Mt Kenya, and it's now time to move on," he said.
"Rigathi is our current leader in Mt Kenya. We will unite under him and ensure that we remain strong," he added.
Ngunjiri said the current political realignments were taking shape since Kenyans wanted to improve their lives.
"People will judge this government very early. Kenyans are looking at people who will take care of their interests now and in 2027," he said.
Political analyst Peter Bonge said Kenyans will be looking for people who can protect their interests and allow them to decide what policies should be implemented.
"There are going to be many realignments, and in areas like Ukambani, we are expecting Raila to endorse Wiper leader Kalonzo Musyoka," he said.
Bonge claimed Raila's absence from government provided an opportunity for his opponents to weaken him politically.
His sentiments were also echoed by Buka, who said Raila was losing backers because of the way he structured his campaigns and his relationships with other politicians.
Related Topics