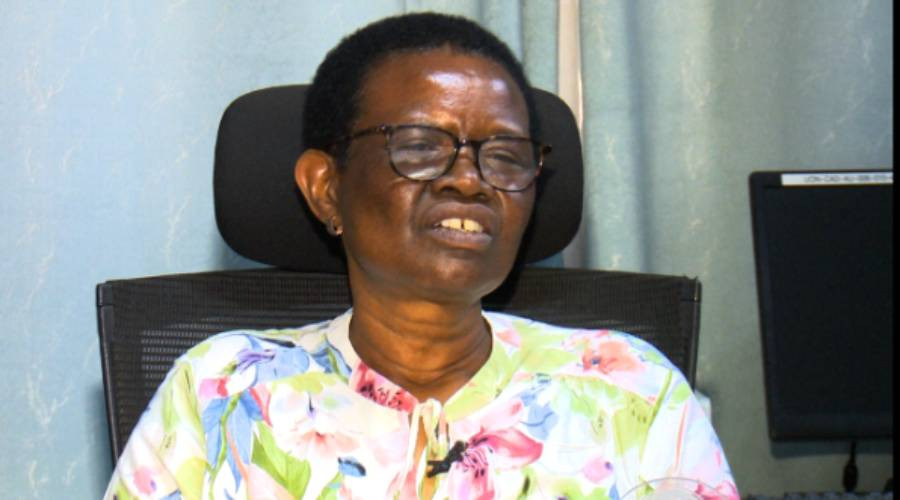 The government has been on a campaign to digitize its services as part of President William Ruto's transformative agenda.
This program will see all health facilities in the country go paperless, which is a major problem in the sector where hours are spent in the transfer of written patient information to their colleagues.
Afya KE, a health facility at the University of Nairobi (UON), is at the center of this transformation. According to Dr. Lucy Kabare, an obstetrician and gynecologist at the university, the facility handles between 200 and 300 patients on a daily basis.
"At times the queues used to be very long because of the time taken due to the manual processes," she says.
Dr. Kabare says that they have satellite clinics that are interlinked with their system, such that if a patient walks into any of the facilities, their information is readily accessible to a doctor.
"The move to digital record keeping is helping us deliver services at a faster and more efficient rate compared to before," she says.
"It used to be slow because the record clerk had to look for those files manually from the records and then deliver them to the nurses' station," she says. "The nurses would then carry files manually to wherever they want the patient to be seen, so it used to be very difficult and took a lot of time."
Patients visiting the facility or any of the satellite clinics do not have to carry any documentation save for identification documents. With this, nurses are able to serve as well as direct them accordingly and offer advice to patients about the next course of action.
Results from the laboratory are keyed into the system, and patients are subjected to tests ranging from blood pressure, oxygen circulation, weight, and temperature.
"When we were using the file system, it was possible for someone to actually pluck off some papers or even hide patient's files when they have their own agenda. That is among the challenges we used to experience in a while," Dr. Kabare says.
After consultation, doctors are able to give a diagnosis of what is ailing the patients. In many cases, patients are required to pass by the laboratory for more tests, which are also based on the patient's medical history. The process ends at the pharmacy where the patient is given the prescribed medicine.
Paul Kariuki, the ICT director at UON, says that they realized that the pharmacy would procure and stock some medication at the expense of others. He says that on numerous occasions, patients were forced to purchase drugs over the counter because they did not have them.
"Some diseases are more prevalent during a particular season, and therefore we can be able to ensure that those drugs are available when needed," he says.
Dr. Kabare says that they are now able to generate data based on the number of patients visiting the facility and can tell what the patients were suffering from during a particular period of time.
"When you visit one of our facilities and your data is entered into Afya-KE, it will be aggregated into one digital record, and in case of an emergency, doctors can access your records and see your history for your treatment," says Kariuki.
In order to comply with data privacy and integration rules, Kariuki says the system is well protected and access is given on a need basis to the authorized personnel.
"We filter out any unnecessary authorized access at the user level and train them to ensure that the data they are using is kept safe," he says.
The data is also hosted within the government's data center in line with the Data Protection Act 2019.
"The data is available whenever it is needed and has the necessary protection to ensure that it is protected from cyberattacks," he says.
Related Topics