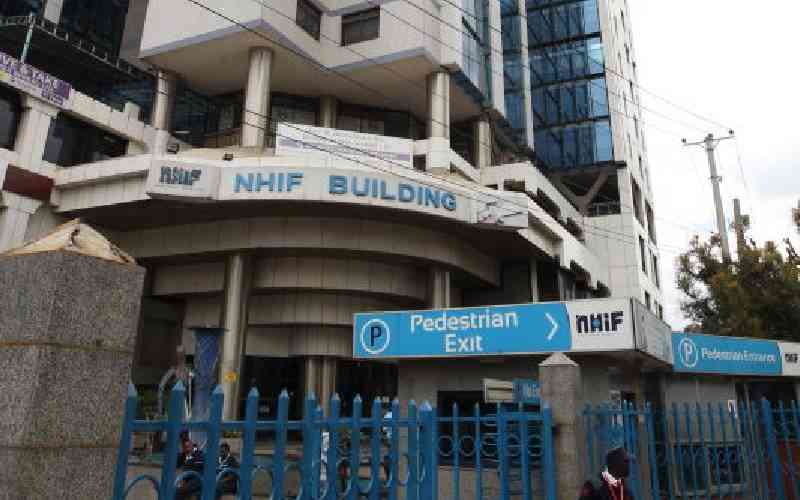 Cabinet has proposed the scrapping of the National Health Insurance Fund (NHIF) if four bills tabled in parliament get a nod from MPs.
Once passed and signed into law by President William Ruto then the national insurer will be replaced by three funds.
They are the Primary Healthcare Fund, Social Health Insurance and Emergency Fund and the Chronic and Critical Illness Fund.
Cabinet also considered the Digital Health Bill which they say addresses existing legal and regulatory gaps in the framework for the e-health ecosystem and its data lifecycle.
The bill enables the development of standards towards the provision of m-health, telemedicine, and e-learning in healthcare.
"This new architecture is expected to provide a framework for improved health outcomes and financial protection of families in fidelity to the State's solemn duty to guarantee the health and welfare of all her citizens," reads the dispatch from the meeting.
In a bid to address food security Cabinet authorized the acquisition of mobile dryers to aid in the post-harvest management of the 2023 harvest.
"Cabinet authorized the operationalization of the newly promulgated Strategic Food Reserve Regulations, 2023. Under the framework, the Government will purchase at least 1 Million bags of maize to be maintained as part of our nation's Strategic Food Reserve," reads the dispatch.
They also approved the partnership between the County Governments and the National Cereals and Produce Board (NCPB) "Last Mile" distribution of subsidized Government fertilizer, while calling on farmers who are yet to register to do so in order to benefit from the program.
"County Governments will provide grassroots supply outlets that are easily accessible by all registered farmers."
Related Topics