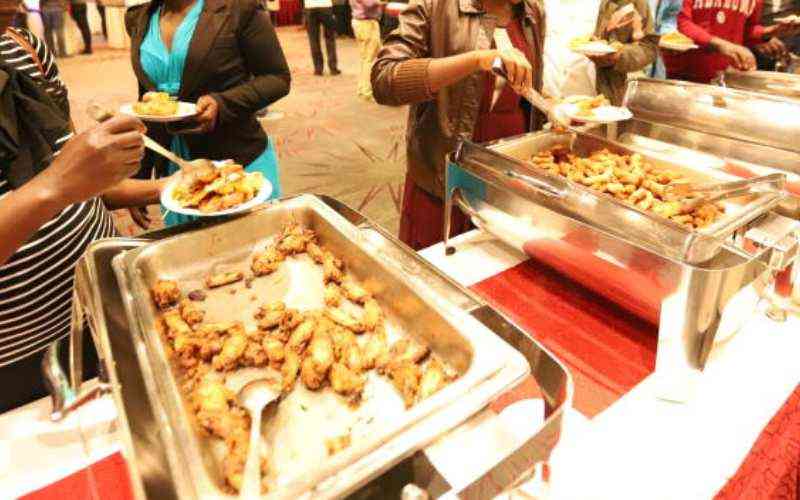 An eatery owner in Nairobi has published an open letter to President William Ruto and Governor Johnson Sakaja, requesting them to re-look at the ban on nightclub operations.
This comes a fortnight since the Nairobi Governor imposed a ban on all entertainment areas operating in residential areas.
In a letter published on page 10 of Monday's Daily Nation, the eatery owner says hotels had been dragged into the war on noise pollution, yet they do not play loud music.
The business owner says both restaurants and nightclubs are issued with one license to operate past 10 pm, and the ban has affected both.
"Mr. President and our able Governor, this is where the problem is. Whether you own a restaurant or you own a nightclub in Nairobi and if you wish to operate past 10 pm or 11 pm, we are all issued with a similar license called a 'night club license'. So when the licenses were revoked, it means both restaurants and night clubs cannot operate past 10 pm,"
According to the entrepreneur, if the ban continues, over 100 employees were at risk of losing their source of livelihood.
He says 40, 000 Kenyans are employed by restaurants and were at risk of facing redundancy if they are not allowed to operate.
"Your Excellency, help me safeguard the jobs of over 100 hustlers working at our restaurant. Over 40, 000 other hustlers are facing redundancy this new month from other sister restaurants,"
The author, who only identified himself as a 'hustler' says he took a loan with the mother's title deed to start up the business, which is about three years old.
"I started operations in 2020, unfortunately, we closed down after two weeks due to the Covid-19 pandemic and curfew measures that were put in place by the government,"
He adds that his business has employed 108 people, 90 per cent of who work on night shifts because that is when most of their clients dine.
Normally his business peak hours are between 7 pm and midnight on weekdays and 7 pm and 2 am on weekends.
However, with the ban, the hotel owner says he has to close by 10 pm. This means the last client to order must do so by 8:30 for them to eat and leave the premises by 9:30.
He has decried running into losses at a time when he has a loan to settle and a business to recover from the Covid-19 pandemic effects.
Related Topics