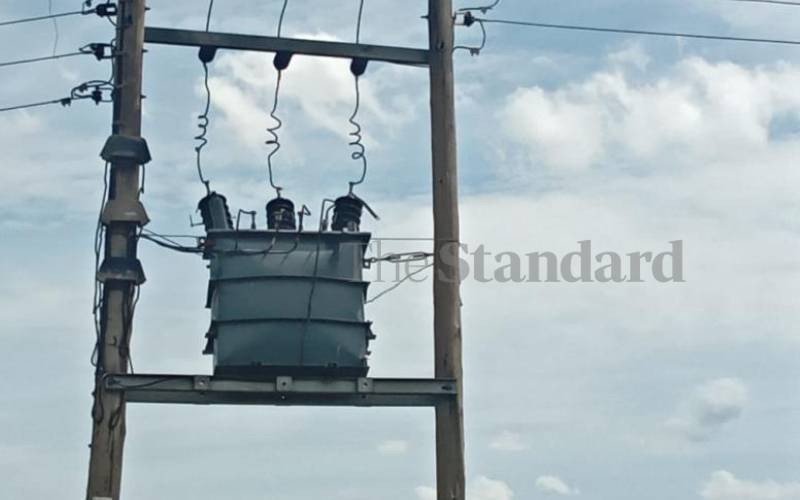 The countrywide power outage experienced at the weekend plunging most parts into darkness and paralysing essential services worsened the situation at Gatundu Level 5 Hospital in Kiambu County.
For long, the hospital has been hit by frequent power surges, forcing management to abandon the provision of critical services as a result of unreliable power supply.
Among some of the affected services are X-ray, CT scans, ultrasound, Intensive Care Unit (ICU) and major surgeries.
As a result, patients in need of these services are re-directed to other medical facilities far away.
While highlighting the challenges, Dr Kaumba Nzioka, a consultant doctor, said the frequent outages have had a negative impact on the lives of patients seeking medical attention.
Though the hospital has state-of-the-art machines, the equipment remains underutilised due to inadequate power supply.
"We have been struggling with issues of electricity to power very important vital equipment at the hospital, and we know that this will be a permanent solution that the ICU can be operationalised, that we can have piped oxygen going directly to the patient's bedside and also have the laundry working overtime," said Dr Nzioka after receiving a power transformer from Ministry of Energy.
Lifts, a laundry machine and bulk oxygen supplier remain disused further complicating the situation at the hospital.
Local MP Gabriel Kagombe has expressed his frustration about the matter and blamed Kenya Power for taking too long to act. "The hospital has many state-of-the-art equipment lying idle due to lack of enough power to run them," he said.
The lawmaker called on the county government of Kiambu to relook into the memorandum of understanding signed between the hospital and Kenyatta University Teaching Research and Referral Hospital (KUTRRH). The MoU sought to improve services at the facility.
KUTRRH has been collaborating with the facility to deliver quality, efficiency, and effectiveness in providing health care services.
On October 2, 2022, Governor Kimani Wamatangi during an impromptu visit to the hospital promised to streamline operations after he was confronted with the dire situation at the facility.
Formerly known as Gatundu District Hospital, the facility was established in 1966 by the first President of the Republic of Kenya, the late Mzee Jomo Kenyatta. The hospital is located in the Ngenda location of Gatundu South Constituency.
The hospital has undergone operational and infrastructural upgrades over the years to become a level 4 facility before acquiring the level 5 status in 2017. It serves residents from both Gatundu South and North Constituencies among other neighbouring areas.
Related Topics