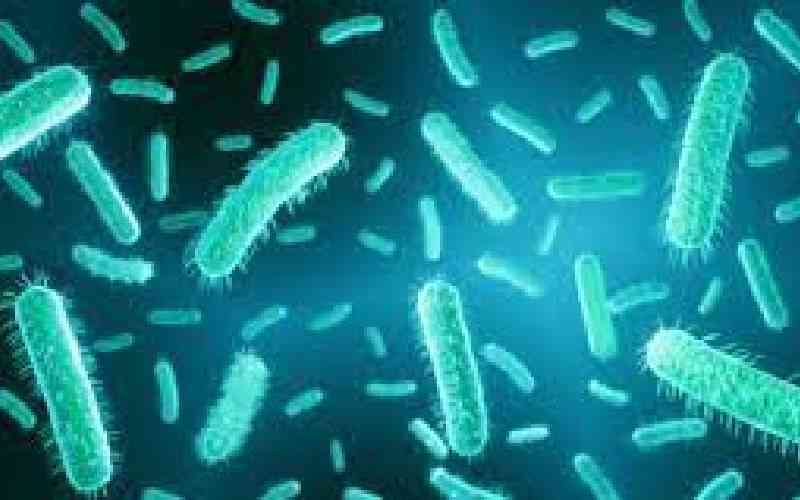 A recent study found that the number of E. coli bacteria is increasing in Nairobi, making people sick more often.
E. coli is a type of bacteria that lives in the intestines of humans and animals and causes stomach cramps, diarrhoea, and vomiting.
This increase in E. coli is mostly associated with food poisoning, which happens when people consume contaminated water, food, undercooked meat, or unpasteurised milk.
Cases of these bacteria are causing drug resistance due to their mobile genetic elements.
A study published in the Proceedings of the National Academy of Sciences shows that pathogens are more likely to jump from animals to humans in dense areas.
The study showed that the bacteria is spreading more in areas of Nairobi with high populations of livestock and urban-adapted wildlife, like rats. These areas are often lower-income neighbourhoods with inadequate sanitation and poor waste management.
The study was led by Dr James Hassell, a wildlife veterinarian, and epidemiologist, along with Kenyan and United Kingdom partners. They collected E. coli samples from over 2,000 people, livestock, and urban wildlife in 33 locations across Nairobi.
The researchers sequenced all the samples of E. coli and the bacteria was present in the majority of the samples.
By comparing the genetic makeup of E. coli from different sources, the researchers were able to identify how the disease is spreading between humans and animals.
The main reasons for the rise of E. coli in Nairobi are urbanization, which leads to poor waste management, and the lack of biodiversity in low-income areas. This creates a favourable environment for wildlife species like rodents, bats, and certain birds that are carriers of this disease.
To prevent the further spread of E. coli, it's important to minimize contact between people and animals. Improving sanitation and waste management, especially livestock manure, can also help reduce the risk of disease transmission.
"In these high population density areas, people and animals are closely connected from a potential disease transmission standpoint," said Hassell.
Other potential interventions based on these study results include improving living conditions for people and their animals and increasing access to doctors and veterinarians from a public health perspective
"We can't redesign urban environments to eliminate the risk of disease spillover, but we want to detect these diseases quickly and minimize their impact, and to do that, the focus needs to be on access to quality healthcare that can diagnose and identify new pathogens," Hassel said.
Further research is being conducted in collaboration with the International Livestock Research Institute (ILRI), the University of Nairobi, Kenya Medical Research Institute (Kemri), and Kenya wildlife service, to track disease transmission more closely using GPS devices and proximity loggers on livestock, bats, and birds. This will help identify how animals and humans come into contact and understand the mechanisms of disease spread better.
Related Topics