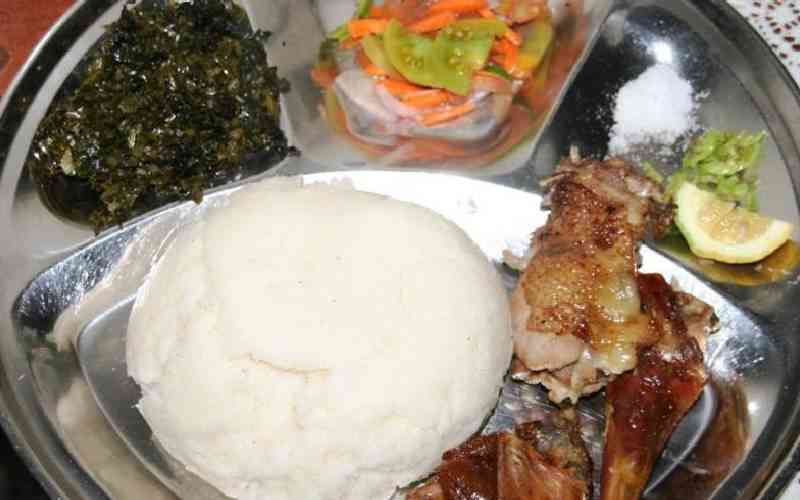 The rains are here at last with a sigh of relief from every corner of the country.
We are told there hadn't been a drought period such as this, for at least 40 years.
In the news are heart-breaking stories of people dying of hunger in the arid Northeast of the country and pundits decry Kenya being "food insecure".
In the slums in major cities, there are reports of struggling parents no longer assured of "putting food on the table". But the reality is more complicated than this.
There's a difference between feeding an adult and a child. We always think that what one needs be it child vs adult needs is to get some food into the stomach.
But the nutritional needs of children are fundamentally different. What we have to worry about is the 'hidden hunger'.
I recently came across an interesting article that explained this exact concept rather nicely; there's more to feeding babies and children than providing them with something to put in their stomachs.
Hidden hunger is when a baby's stomach might be full, but its nutritional requirements have not been adequately met.
This kind of hunger, although hidden, is potentially very devastating, more so as its effects may not be immediate. There may be "food on the table" but there may still be inadequate nutrition.
Vitamin and mineral deficiency is a major public health concern in underserved communities. Children with chronic malnutrition end up with poor immunity that predisposes them to more health issues.
The consequences of these deficiencies worsen over time, resulting in increased potential for significant health consequences over their lifetime and exacerbation of the cycle of poverty.
This is why I was excited when I encountered the Bayer, Nutrient Gap Initiative which seeks to reverse the cycle of malnutrition to help children grow properly; and helps parents raise healthier families.
In the currently popular phrase, "I had a moment".
A moment when I thought of the families in Northern Kenya, Somalia, and Southern Ethiopia and how beyond food relief efforts, we could comprehensively address the full nutritional needs of children to ensure that their potential is not limited by "hidden hunger".
Outside government policies, are we able to innovate around how we reach children in need and in this case ensure that they don't have full stomachs but remain hungry?
I have read of a small NGO called 'reach52' which is doing this important work of fighting "hidden hunger" in rural Kenya and other projects such as "Cup of Uji" that ask for support to feed a child living in the slums, with one cup of nutritional porridge every day.
Ask we speak of raising the future generation, it's important to remember that learning difficulties and failure to thrive, are often a consequence of not only how we raise our children but also what we feed them.
— Dr Diana Wangari, [email protected]
Related Topics