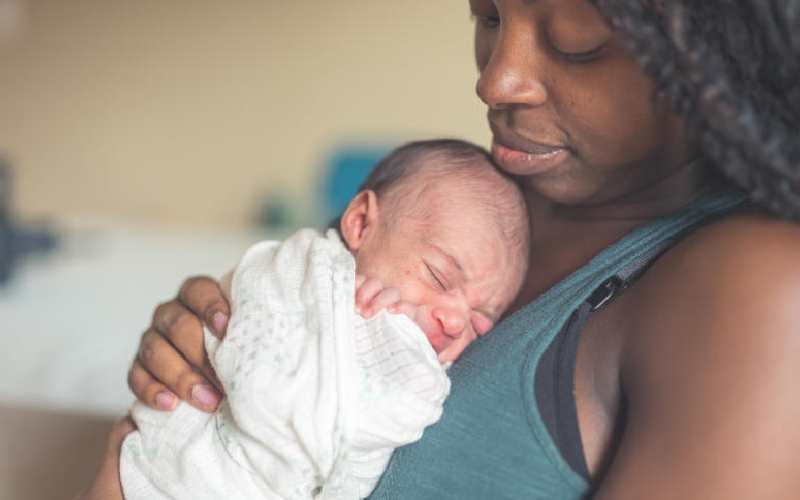 It may seem hard to believe, but when placed on their mother's chest after birth, many newborns can make their way to the breast and latch on without much assistance.
Studies have shown that most healthy and physiologically normal newborns can find their mother's breasts all on their own. This instinct-driven movement is fueled by the need to feed and is referred to as the "Breast Crawl".
The time we generally expect a baby to start crawling is around the six to ten months old mark, but, given the right incentive, researchers have found that a motivated newborn can crawl as soon as they leave the warm confines of their mother's womb.
Experts believe babies are born with instincts that help them during their first hour after birth.
The United Nations children's fund (UNICEF) recommends initiating breastfeeding within half an hour of a newborn's birth to reduce newborn mortality and protect them from acquiring infections. But, unknown to many, like the young ones of animals, human babies can initiate breastfeeding on their own, provided they're placed onto the mother's abdomen or chest area straight after birth.
Dr Prashant Gangal and her colleagues from the Breastfeeding Promotion Network Of India (BPNI), with support from UNICEF and the Indian Government, created a breast crawl video available on Youtube showing a live recording of a newborn infant doing the breast crawl.
"Soon after delivery and after the baby has cried and started breathing well, and wiped everywhere except its palms, place the baby between the mother's breast," narrates the voiceover.
According to the video narration, newborns are incredibly sensitive to anything that smells like amniotic fluid, and that's exactly what a mother's nipples and areola smell similar to.
It is therefore recommended to leave the palms unwiped, so the baby uses the smell of amniotic fluid on them as a gauge to help find the nipples.
Vision and taste are also thought to aid the baby to identify the breast; a factor experts believe contributes to the darkening of the nipple during pregnancy to create greater contrast. The contrast makes it easier to see for the baby's still-developing vision.
In 2010, maternal-child researcher Kerstin Hedberg Nyqvist published an elaborate paper about the breast crawl as an element of skin-to-skin care (also called "kangaroo care") in the period immediately following childbirth.
She distinguished between pre-feeding and feeding behaviours, noting that newborns exhibit the birth cry, followed by a period of relaxation and awakening.
At this point, the newborn exhibits salivation and starts mouthing its hands and starts propelling itself towards the direction of the breast, punctuated by moments of rest.
They also display head bouncing to locate the nipple, at which point they latch and begin suckling. They knead the breast with their fist as well, an action believed to stimulate milk ducts to release milk and contract the breast, which helps expel the placenta through uterine contractions.
During the breast crawl, neonatologists recommend touching the baby and stroking them gently, and preventing them from falling, however, ensure their baby moves toward the breast on its own—propelled by a newborn stepping instinct.
The next time you want to help make your child's life easier, or get them where they want quicker, or shelter them from the hard things life throws at them, you may want to weigh whether it's a necessary action.
According to experts, overly buffering children from life's ups and downs can interfere with the outcome's desire and can, in some circumstances, actively sabotage them entirely.
Related Topics