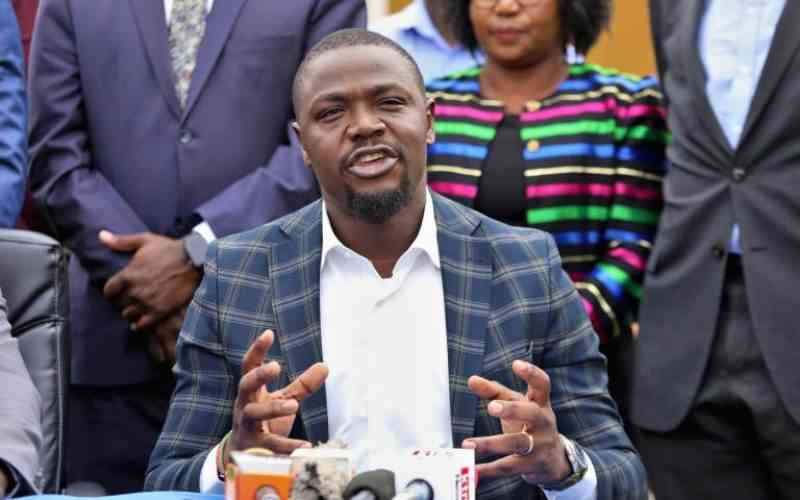 The Kenya Medical Practitioners, Pharmacists and Dentists Union (KMPDU) says hospitals in the counties have been using medical students on internship as main doctors.
KMPDU Secretary-General Davji Atellah has urged the national and county governments to employ more doctors instead of using students on internship as primary caregivers.
"Interns are trainees who should be supervised. However, due to doctor shortage, the interns end up working as primary doctors, unsupervised, throughout their internship period," Atellah told Citizen Television on Tuesday, November 29.
The KMPDU secretary-general said county governments often fail to hire the doctors upon completion of internship.
"Kenya has about nine universities that train medical doctors. Every year, the institutions churn out graduate doctors. Data by the Council of Governors indicate that only ten per cent of the graduate doctors are absorbed in the counties," said Atellah.
"This, essentially, means that there are about 5,000 to 6,000 graduate doctors who are yet to get formal employment," he added.
The KMPDU secretary-general reiterated his November 26 statement that doctors will go on strike over the government's failure to fulfil agreements in a Collective Bargaining Agreement (CBA) covering 2017-2021 period.
He said last Saturday that the union will engage all stakeholders for a month to negotiate for a new cycle of the 2021-2025 CBA.
"You can be sure that those engagements include all options available to unions, including an industrial action. Let the country be on notice," he said.
Basic salary adjustments, creation of call rooms, posting of medical interns, employment of more doctors and provision of working tools were among the unmet grievances highlighted by KMPDU.
Speaking on Citizen Television on Tuesday, Atellah said they're still engaging both the county and national governments for a solution, failure of which, they'll down tools countrywide.
Related Topics