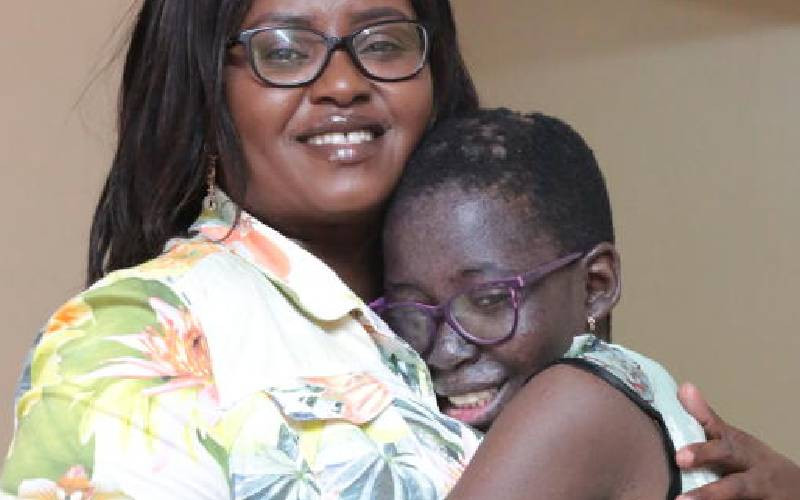 The sun is a good source of vitamin D and the reason exposure to sunlight is recommended, at least 30 minutes daily-but for Shannelle Ayieko, a pupil at Stepping Stones School in Athi River, Machakos County, the sun is her enemy number one.
"I am allergic to the sun. It makes my skin cancerous," says the 11-year-old who stays in class or walks along the corridors when her classmates take a break.
Shannelle suffers from Xeroderma Pigmentosum (XP), a rare condition diagnosed when she was about six and had already undergone three surgeries to remove tumours including "on the bridge of her nose and a few other places on her skin," says her mother.
She adds that Shannelle's scalp, which is always covered, either with a hat or linen, is developing craters of wounds of varying depths and diameters.
To prevent further sun damage, her family limits her interaction with solar rays and "we make sure her clothing is long and covers the whole body. Our car is tinted properly and the windows in our house have thick curtains to block off the sun's rays and she has spectacles to protect her eyes."
Before then her family had visited a string of doctors who prescribed creams that never worked.
Her family is currently raising Sh2.5 million for Electron Beam Therapy in India as the treatment to kill cancer cells is not available in Kenya.
In fact, accurate diagnosis followed a trip to Mombasa when the bright coastal sun, intense humidity and wet heat saw her return to Nairobi "with a horrendous breakout on her face," recalls her mother, Njoki Ndwiga. "Her lips were severely cracked and she was generally in bad shape" and it wasn't until a friend referred her to a skin specialist at Kenyatta National Hospital (KNH) did the extent of the condition emerge.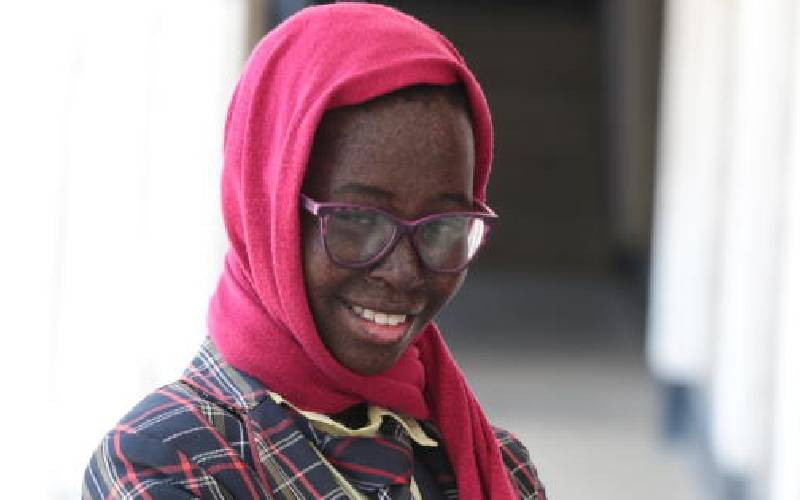 Dr Carol Mwatha, a dermatologist at Sonrol Skin Clinic, says XP is a rare inherited disorder characterised by a heightened sensitivity to sunlight and the "ultraviolet (UV) rays from the sun cause some damage to DNA in the cells of our skin.
And though the human body has inbuilt mechanisms (like the immunity it has against bacterial diseases) to repair destroyed DNA "however patients with XP do not have that ability to repair destroyed DNA and the damaged DNA becomes cancerous," explains Dr Mwatha.
Dr Catherine Nyongesa, the chief clinical oncologist at Texas Cancer Centre (TCC) has treated XP patients before and explains that "Xeroderma means scaly. Pigmentosum means pigmented or freckled. A patient presents with dry, scaly and pigmented skin. Symptoms emerge early in life upon exposure to the sun."
XP is often diagnosed when it is too late mostly because the disease is rare and most babies look healthy after birth.
"My girl hit incredible development milestones; including sitting at three months and walking at nine or so months," say Shannelle's mother recalling how trouble struck they were when Shannelle began developing facial spots and her skin turned dry and scaly at eight months.
Dr Nyongesa says "doctors are prone to misdiagnosing the disease as eczema or allergy because it is a very rare condition, which usually means that a patient is diagnosed late – when the cancer is already forming."
Dr Nyongesa says that the chances of an XP patient developing cancer is "a thousandfold" compared to the average person as "by age 10, nearly all children born with XP will have developed cancer."
XP has affected Shannelle's eyesight and she has undergone surgery to remove tumours in her eyes and now uses special glasses but struggles to see some colours like green, blue, purple and red.
She sees white chalk on a blackboard best and her school has made adjustments for her "it is a lot to take for a growing child," says her mother.
Dr Nyongesa points out that XP denies a child the ability to live as freely as other children who "want to play under the sun. XP makes it impossible because the sun is the very thing that causes them ill health," and Shannell's outdoors time for 20 or so minutes, is mostly in the evening.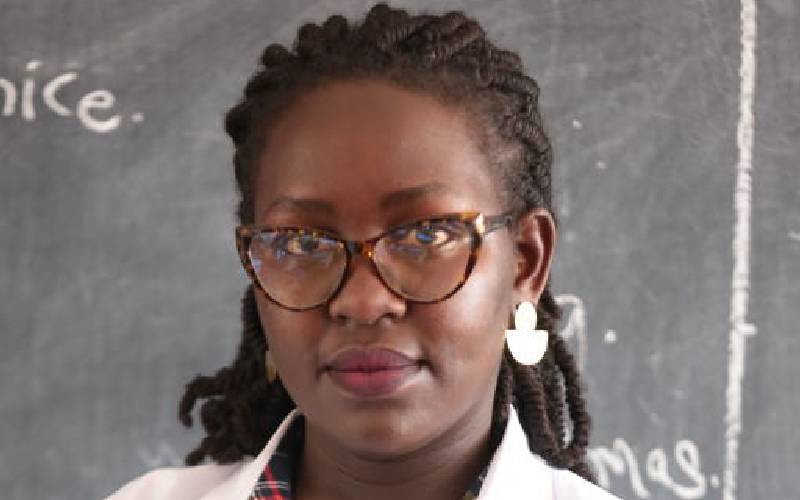 XP is genetically passed on by parents who both have a recessive gene that combine to cause XP.
"The carriers of the genes (father and mother) usually have no symptoms. We call them autosomal recessive genes," says Dr Nyongesa.
Research shows that XP is common in regions where consanguinity – where couples may have close DNA ties – is practiced.
"The surest way to prevent XP is to counsel a couple with a sick child not to have any more children because the risk is still present," says Dr Nyongesa.
Being a genetic life-long disease, a change of lifestyle (to avoid the sun) and usage of sunscreen, eye gels and moisturisers is all that can be done besides living in darkness forever.
"Total darkness would be the surest way to keep them healthy and cancer free," says Dr Nyongesa. "But how possible is that?"
At all times, Shannelle has to have sunscreen with SPF50 (sun protection factor of 50) to apply on exposed skin; a moisturiser (for dry scaly skin) and an eye gel (to moisten her eyes) – all applied every two to three hours.
Her mother says "the sunscreen costs Sh3,100 per 60ml – which she utilises in a week. A small tube of eye gel costs Sh1,500 and moisturiser Sh700" on top of visiting three or four doctors: a dermatologist, an oncologist, an eye specialist and a surgeon- every three to four months.
And because she can't bask in the sun, she is on constant calcium supplements and "all these cost money," says Njoki whose family held a walk and a run this November partly to raise funds for Shannelle's further treatment besides raising awareness on XP.
"It took six years for Shannelle to be diagnosed. I believe there may be other parents who may be experiencing what we experienced. I ask parents to pick out this disease early for intervention before cancer starts developing," says Njoki who is now raising funds for Shannelle's specialised treatment in India this December.
Related Topics