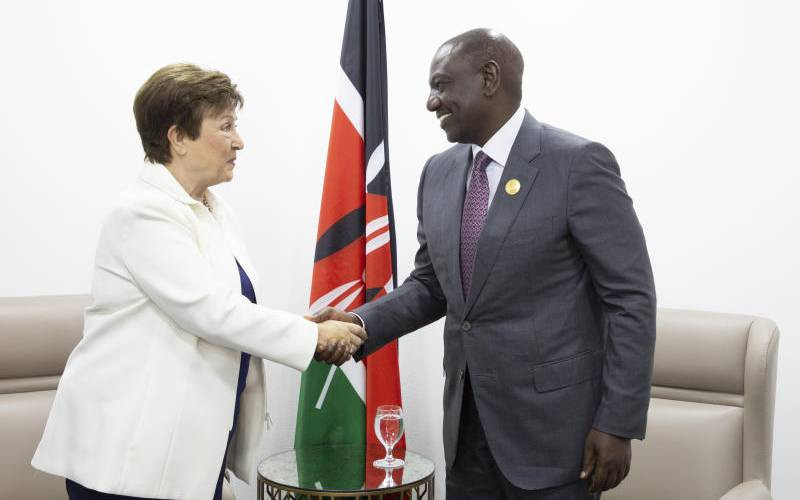 Kenya is among seven countries in Africa set to benefit from carbon credit production to create jobs and protect biodiversity.
This will be implemented through the Africa Carbon Markets Initiative (ACMI) launched at COP27 led by a 13-member steering committee of African leaders, CEOs, and carbon credit experts.
Malawi, Gabon, Nigeria, Togo and Kenya shared their commitments to collaborating with ACMI to scale up carbon credit production via voluntary carbon market activation plans.
The ambitious bold step for the continent targets to reach 300 million credits offered annually by 2030.
This level of supplies would unlock US$6 billion in income and support 30 million jobs. By 2050, ACMI is targeting over 1.5 billion credits annually in Africa, leveraging over US$120 billion and supporting over 110 million jobs.
President William Ruto in his address revealed that Kenya's next significant export will be carbon credits.
"This is why we call for simplified more transparent carbon market systems that directly benefit communities and not just intermediaries," Ruto said.
Last month the head of state launched an ambitious project to increase the national tree cover from the current 12.13 percent to 30 percent in the next 10 years.
"We intend to accomplish this by first growing 15 billion trees on approximately 10.6 million hectares of land throughout the country at an estimated cost of USD 500 million," said Ruto.
The ACMI initiative was inaugurated at COP 27 in collaboration with The Global Energy Alliance for People and Planet (GEAPP), Sustainable Energy for All (SEforALL), and the UN Economic Commission for Africa, with the support of the UN Climate Change High-Level Champions -- Mahmoud Mohieldin and Nigel Topping.
ACMI released Africa Carbon Markets Initiative, Roadmap report: Harnessing carbon markets for Africa at the initiative's COP 27 launch event.
The report identifies 13 action programs to support the growth of voluntary carbon markets (VCMs) on the continent.
Although voluntary carbon markets are already growing quickly, retirements of African credits have grown by an average of 36 percent annually over the past five years, aggressive action will be required to maintain this level of growth over the coming decades.
Related Topics