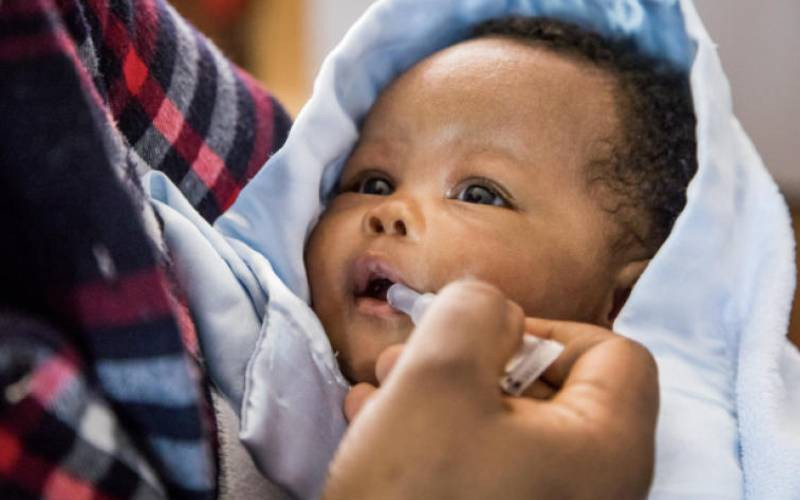 The continued shortage of rotavirus vaccines in the country might contribute to rising mortalities in children. Over a week ago, a nine-month-old baby died in Thika after being rushed to hospital while in shock, conversing, dehydrated and with failed kidneys.
Esther Wanjira, the matron at Mary Help for the Sick Hospital in Thika said the baby boy was diagnosed with rotavirus.
Rotavirus is a viral disease transmitted from one person to another through the fecal-oral route.
The virus is also active in the environment and can be contracted through the consumption of contaminated water and food.
Symptoms of the disease include fever, vomiting, dehydration and stomach pain.
Medics advised that the boy be referred to the Intensive Care Unit (ICU) at Kenyatta National Hospital (KNH), but the ICU beds were full.
He died the following day as plans were underway to take him to Kenyatta University Teaching, Referral and Research Hospital (KUTRRH).
"The boy had severe diarrhoea," said Wanjira. "We tried to rehydrate him, but his kidneys had failed."
According to Wanjira, the boy had not received the rotavirus vaccine due to acute shortage of the jab in Kenya, risking a surge in diarrhoea cases and deaths.
The vaccine supplied by the national government, through Kenya Expanded Programme Immunisation (KEPI), is administered to children at six weeks and 10 weeks of birth.
It is administered alongside other childhood vaccines against diseases such as polio, tuberculosis (TB), diphtheria, tetanus, whooping cough and measles.
The rotavirus vaccine is administered to protect against rotavirus infections, which are the leading cause of severe diarrhoea among young children.
Betty Mwaura's three-month-old daughter has not received the jab.
She has been frequenting St Mary's Mother and Child Hospital, a mission facility that collects its supply at Kiambu Level Four Hospital, whose stores have also been depleted.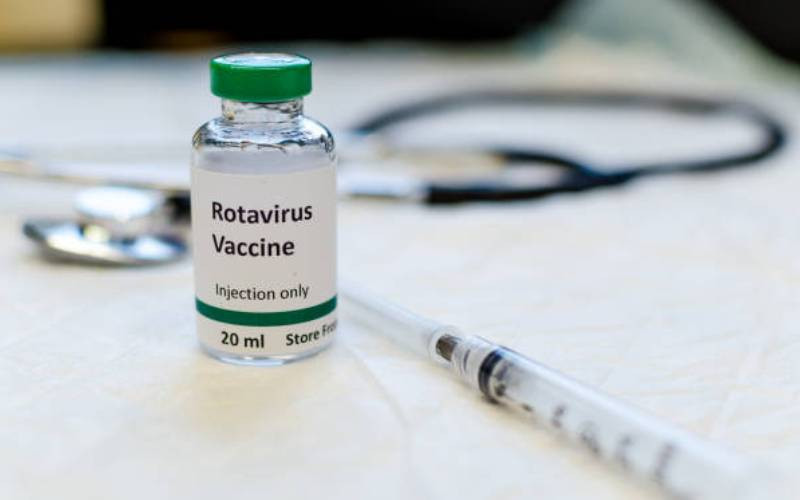 A friend linked Mwaura to a private hospital in Nairobi that charges Sh4,600 for the vaccine.
"I have visited several hospitals to get my daughter vaccinated without success. I am therefore planning to raise Sh4,600 to take her to a private hospital," she said.
Dr Andrew Mulwa, Director of Medical Services, Preventive and Promotive Health at the Ministry of Health, admitted that Kenya has experienced a shortage of vaccines since February due to global supply challenges, as the country is switching to a new rotavirus vaccine formulation.
Mulwa said the manufacturer of the new formulation has challenges in meeting delivery timelines.
But he assured parents of supply of the vaccines by next month.
"We are expecting the first consignment in early October through UNICEF. All children under one year will be provided with the vaccine if they have missed it," said Dr Mulwa, adding that rotavirus disease is currently under sentinel reporting in Kilifi County, but no fatalities have been reported.
Data by the Ministry of Health reveals that an estimate of 4,500 children under the age of five die every year in Kenya from rotavirus.
In 2007, 1,431 of every 100,000 infants and 478 of every 100,000 children under five were hospitalised with rotavirus diarrhoea.
In 2019, the WHO recommended that the rotavirus vaccine be included in every country's national immunisation programme.
But Kenya has been facing a shortage of childhood vaccines administered orally for the past 12 months, risking a surge of diarrhoea and deaths in children.
Related Topics