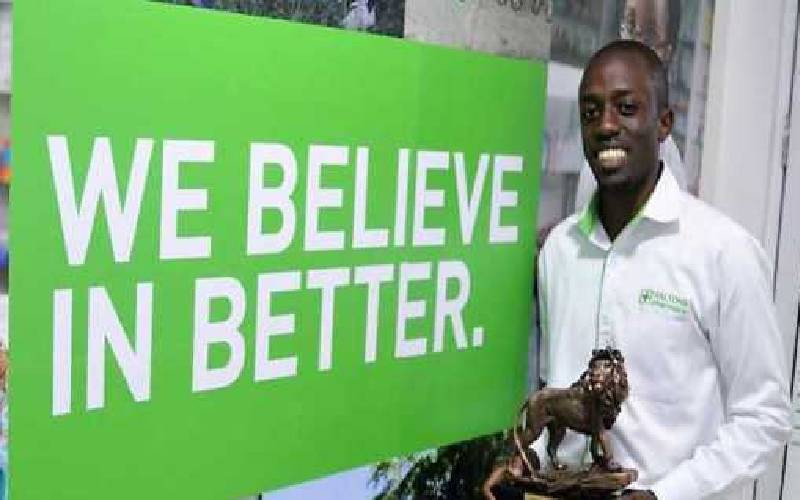 Halton's Pharmacies are found in most towns, yet all he wanted initially was to venture into the beauty industry. But his parents would have none of it. Not even an acceptance letter to one of the beauty colleges made them to re-consider their decision. Never mind his mother owned a salon.
That was how the career of Dr Louis Machogu was charted towards pharmacy and he is today, President, the Pharmaceutical Society of Kenya -PSK besides serving on various advisory boards.
Having grown up watching his then retired father make inroads in dairy farming business, triggered yet another passion - empowering dairy farmers.
"I would help my father sell milk while my mother had a salon. So, from selling milk, I would go and hang out at the salon," recalls Dr Machogu.
To ensure he did not veer off the career path they had chosen, the parents got him the application form to pursue pharmacy at the University of Nairobi.
"Initially, I didn't like it because my passion was to empower dairy farmers, I had even written a business plan that sailed through in one of the competitions organised by a local daily," says Dr Machogu.
However, in 2001, his most dreaded journey into pharmacy began with five years at the School of Medicine. Along the way "things changed," as he fell in love with a course he initially loathed.
"It was accidental for me, to be honest, all my parents wanted was to get me 'a marketable' course. I was able to discover my gifts and how I could be of use to the public," he explains.
Pharmacy was an eye-opener: it got him to understand the opportunities the course presented in terms of drug discovery, supply chain security and which is how today, his work revolves around advocating and building secure supply chains systems, especially in the wake of the Covid-19 pandemic.
After graduating, his pharmacy career started at the Maralal District Hospital where experience with patients ignited the desire to run a community pharmacy where he would not only check patients, but also improve the value of the care they received.
Indeed, his entrepreneurship journey was forged between the ages of 25 and 35 with only one pharmacy but which later morphed into 52 pharmacies across 24 counties.
"I pride myself in the fact that I was able to give Kenyans an opportunity to have care that gives them dignity and empowers them because we have a lot of patients who are out there and all they have is a prescription," says Dr Machongu.
"All they do is take medication year in year out and this is often not done as should since no one bothers to track their progress to ascertain whether they are responding to treatment or not," he adds.
It is this gap that motivated him to change how service was being offered in this branch of health sciences.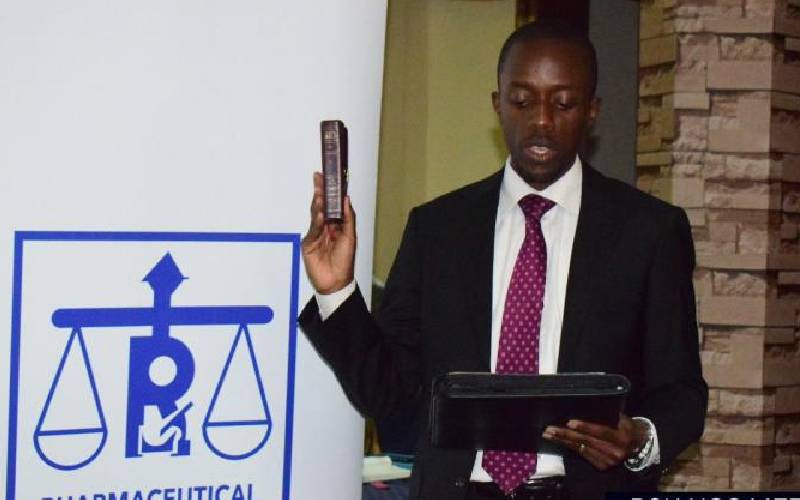 But like they say, every business has its own challenges which saw him give up the business.
"I really was a lone - ranger, I just went in there young, built a chain of pharmacies but some things are bound to go wrong," he says.
"I entered into wrong partnerships and had to sell my company. I remember feeling so low because despite having the money, my vision sort of disappeared."
Even though the setback left him dejected, he soldiered on.
For him, it was a time to sit back, reflect on the challenges, strategise and bounce back. But again, who had taught him to be a leader anyway? We learn through mistakes.
"I went back to school to study leadership where I was challenged to look for three leaders I could serve and also look for a platform where I could serve and empower people, so that's where I was introduced to the concept of a leader," recalls Dr Machogu.
The pharmacist believes one can only be a leader when they lead people willingly and they follow willingly from a position of trust and yearning for better leadership.
Dr Machogu now works a lot around leadership development where he empowers people around parenting, marriage and career. His mantra remains -empowered people leads to an empowered community.
"I identified young pharmacists who were unemployed and had an interest in community pharmacy," he explains.
"So, I was able to invest in their pharmacies and also discovered that they really did not want money as all they required was some form of coaching and mentoring."
Perhaps in retrospect, it is that platform from where he was elected President of the Pharmaceutical Society of Kenya, but his busy schedule does not interfere with his family as he practises "work-life integration" for which one has to be intentional in every way.
"You have to be intentional about what you want," concludes Dr Machogu. "Initially, when I used to run a chain of pharmacies, I had one goal, to get wealthy and didn't have time for anything else."
Related Topics