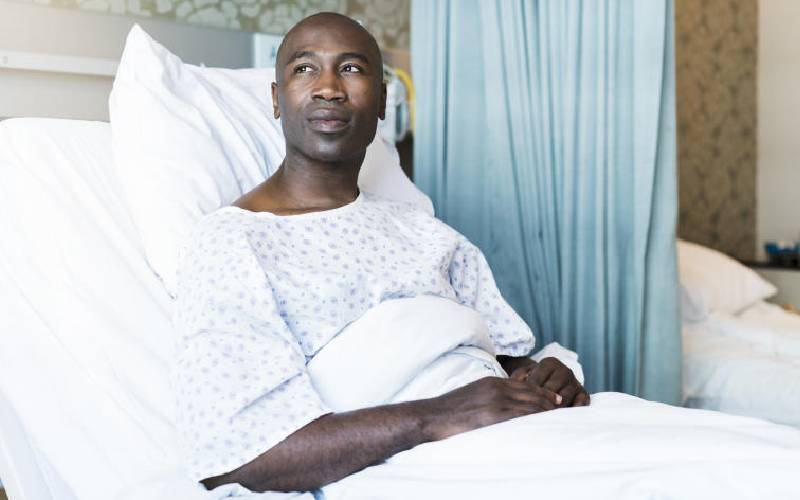 Margaret Gecaga, the second wife of the late billionaire corporate executive, BM Gecaga, went to court in a property dispute over transfer of her husband's shares in an insurance company, among other properties to only son, Udi Gecaga.
In her suit papers filed in 2014, Margaret told the court that BM Gecaga then aged about 90, "was incapacitated as a result of advanced Alzheimer's disease among other ailments; that he had lost memory" and thus could not be enjoined in the suit, but had signed off some properties in that condition.
Margaret, in her appeal, wanted the court to restrain Udi from excluding her from the spoils as the spouse. But BM Gecaga died in 2016 before a mental assessment was done to ascertain his incapacity on grounds of advanced Alzheimer's disease.
Udi, through his lawyers, argued that his father began organising his affairs in February 2007 before marrying Margaret that August after decades of cohabitation and thus "he was certainly entitled or had capacity to deal with his property five months prior to the marriage as he wished."
BM Gecaga, began dating Margaret after the death of his wife, Jemimah Gecaga in 1979.
To cut a long story short, Margaret lost her appeal for having not filed the case under the Mental Health Act and thus "lacked legal capacity to file suit" on behalf of BM Gecaga.
The above judgment delivered in 2018 by Judges Wanjiru Karanja, Martha Koome (now Chief Justice) and Sankale ole Kantai, brought to the fore the complexities of mental health issues like Alzheimer's and dementia, now common in property and Succession disputes.
And judges are taking note of the rising cases, and though no medical study has been carried out on the prevalence of Alzheimer's in the country, majority of the court disputes star succession cases from Central Kenya.
In fact, in her Off My Chest piece in Health & Science magazine last year, Mercy Deche, a law lecturer and former Vice Chair, Judicial Service Commission, recalled a High Court judge stationed in Central Kenya mentioning to her a surge in the prevalence of applications under the Mental Health Act by adult children in respect of their parents' property.
The Judge wondered whether the applications were genuine and Deche narrated the story of her own mother who is from Central Kenya and suffers Alzheimer's disease and "I have several friends from the region battling with the same issue," she wrote.
The sad thing about Alzheimer's is not only how families struggle with the condition, but also the rising number of relatives defrauding patients, as James Maina attests.
His mother is over 100 years old and six years ago, one relative "showed up at home and asked her to sign for her monthly stipend from the government under the Inua Jamii care programme, she did not question their intentions and simply signed the documents," recalls Maina who later discovered her mother had signed title deed transfer documents to her two acres when putting her affairs in order in 2017.
The relative had taken advantage of her dementia, which Maina says dementia is characterised by long periods of forgetfulness.
Maina visited the land registry where "I found out that there was an attempt to transfer my mother's land from her name to some relative and there were two title deeds, one with my mother's name dated, 2016, and another dated 2015 under another name."
But the fraudsters back dated the title deed wrongly thus exposing their document as fake and "I moved swiftly to the Land's registry and the police and exposed the fraud, saving my mother who by now was wheelchair bound," says Maina.
Patients of dementia and Alzheimer's are also suffering under the hands of non-family members.
In one case at the High Court in 2021, Judge Mugure Thande granted orders to a daughter in-law, identified as (EWN) to manage the property of her 82 year old mother in-law (JMW) after tenants at her stalls in Kenyatta Market in Nairobi took advantage of her Alzheimer's and refused to pay rent.
The only son of JMW had died in 1999 hence the petitioner's prayers to manage her estate which also comprised shares in BAT Kenya Ltd, Kangema Farmlands Ltd, a plot in Kayole and a house in Nairobi's Jericho Estate.
After assessments, a Dr Ng'ang'a from Mathari National Teaching and Referral Hospital in his report to the court noted that "the subject was most likely suffering from senile dementia - Alzheimer disease and neuro cognitive degenerative disorder" which formed the basis for granting the orders.
Unlike Margaret Gecaga, EWN had filed her case under the Mental Health Act.
The World Health Organisation (WHO) defines dementia as a syndrome that leads to deterioration in cognitive function (ability to process thoughts) beyond the usual consequences of biological ageing.
WHO says dementia "affects memory, thinking, orientation, comprehension, calculation, learning capacity, language and judgment. Consciousness is not affected. The impairment in cognitive function is commonly accompanied, and occasionally preceded, by changes in mood, emotional control, behaviour or motivation."
Dr Muthoni Gichu, Head of Healthy and Aging Unit, Ministry of Health, told Spice FM in an interview that dementia is an umbrella of conditions like Vascular Dementia, Lower Body dementia, temporal, and HIV related dementia with the most common being Alzheimer 's disease.
Dementia has three main stages and early diagnosis is key in its management and delay.
Deche, in painting a picture of Alzheimer's recalled that when her mother returned to Kenya after 18 years abroad, she noticed that she "kept repeating things, making up things, forgetting things, and confusing things. Her language, too, became problematic. She would, for instance, tell someone that they were 'dangerous' when she meant 'generous'. This was strange coming from an 'I went to Alliance' kind of girl."
Deche wrote how her mother "had always dressed meticulously, but it was not uncommon to find her wearing a dress, skirt and blouse together. She also had difficulty managing money and would give out unreasonable amounts from her savings to random people."
Upon visiting a neurosurgeon, a battery of tests was "indicative of loss of brain cells. He told me that her brain was shrinking and… would progressively get worse."
Deche said dementia is referred to as 'the long goodbye' for several reasons as her mother "lives in a world of confusion, with no memory or ability to perform the basic of tasks. It drains the entire household financially, socially but most of all, emotionally. I would not wish it on my worst enemy."
She recalls how in her mother's world "my son is her nephew, and I was recently appointed Governor for Kiambu."
In the final analysis "you are left to deal with the consequences of having a total stranger replace the person you have always known, and there is nothing you can do about it."
But Deche was stoical as "I have accepted that it will be downhill all the way. For now, she has to be bathed, dressed, and reminded to eat."
Dr Gichu explained that there is no known cause of dementia and Alzheimer's but there are ways to delay it's onset in those pre-disposed to the conditions.
At least 40 per cent of dementia cases can be prevented by increasing physical activity, access to education, reducing alcohol and smoking, preventing head injuries, reducing exposure to air pollution, managing obesity, diabetes and depression.
Dr Gichu concluded that "increasing social interaction and physical contact can improve the quality of life especially for the elderly, physical contact as opposed to phone calls is helpful for brain activity and much healthier."
Related Topics