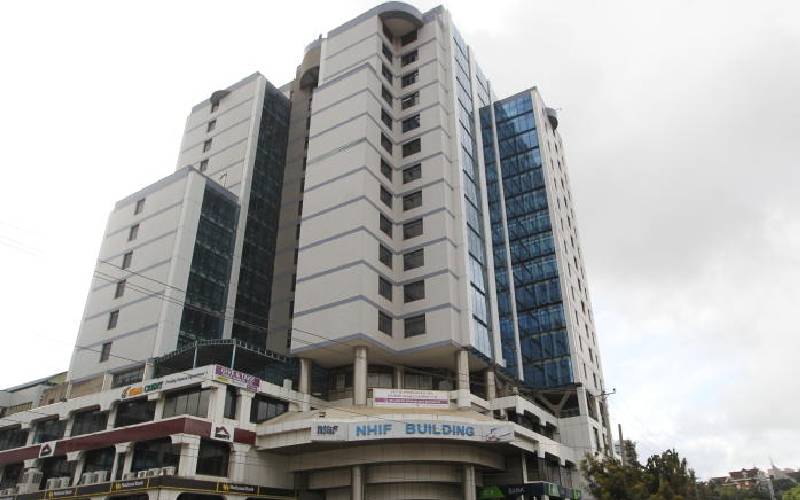 Mentally challenged patients will soon access treatment using the National Health Insurance Fund (NHIF), President Uhuru Kenyatta has said.
Mr Kenyatta, who spoke during the groundbreaking ceremony of a mental wellness hospital in Kajiado County yesterday, said this was part of a raft of measures by the government to address the mental health monster.
"…additionally, to ensure access to affordable quality mental healthcare, the National Health Insurance Fund benefit package will include medical health services," said the President.
He said the country had recorded a rise in suicide cases, anxiety disorders, and increased drug and substance abuse.
This, he said, had been worsened by inadequate number of mental health workers, inefficient diagnosis and referral systems as well as shortage of equipment and medicine required for proper treatment.
Severity of the situation
To show the severity of the situation, Mr Kenyatta pointed out that only 15 of the 47 counties had some form of mental health management units, with most of them in need of significant infrastructural improvements to enable them to offer high-quality wellness services.
This, he said, was coupled with the fact that Mathare Referral Hospital had for years remained the only institution of its kind in the country.
"The mental health wellness centre shall contribute in addressing the mental neurological conditions that have become more prevalent in Kenya. Available empirical evidence shows that 25 per cent of outpatients and 40 per cent of inpatients in public health facilities exhibit mental health conditions," said Mr Kenyatta.
It is this revelation that prompted the government to put in place a special task-force on mental health, to study the status of mental health in the country and recommend transformative solutions to the same.
"As a follow-up to the task-force recommendations, the government has taken a raft of measures to support and in collaboration of various state agencies and development partners, built human resource capacity for mental health through the recruitment and deployment of 146 psychologists to 47 counties and 16 medical social workers," he said.
"We are also in the process of establishing a mental health information system to collect and manage data on mental health in Kenya. This database will form a platform on which Kenya's future mental health policies and investments in mental healthcare will be anchored," the President said.
Moreover, Mr Kenyatta said the Ministry of Health was operationalising a mental health call centre with the goal of improving access to mental health services.
"The management of this hospital will ensure that all those seeking services here access quality mental healthcare services in an environment that promotes recovery, with dignity and respect. I want to urge all 47 counties to emulate the national government by increasing their investment in primary healthcare, including mental healthcare," he said.
Related Topics