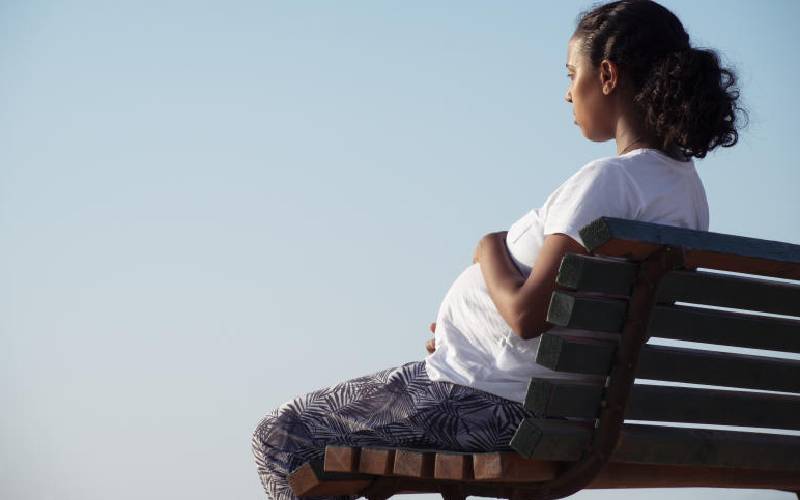 New mothers oftentimes pause midway, having lost their train of thought. Some are lost for words and speak about being 'water hungry' to mean they're thirsty. Pregnancy brain is among the changes that come with pregnancy and childbirth alongside 'pregnancy nose', bigger breasts, weight gain, allergies and loose joints.
A 2016 research shows pregnancy or delivery alters a woman's brain structure, according to senior neurologists at the Leiden Institute for Brain and Cognition, Leiden University, Netherlands.
Neurologists Elseline Hoekzima and Erika Barba-Müller's research on the phenomenon revealed a woman's brain changes quickly and substantially during pregnancy and after childbirth.
A mother's brain cuts off certain connections to facilitate new connections for new behaviours and activities needed to better perceive and understand the needs of their newborn, strengthening the bond.
Hoekzema and her team conducted M.R.I. imaging on the brains of 25 first-time mothers before they got pregnant and once more in the first several weeks after delivery. They compared the scans to brain imagings of 20 women who had never given birth and found stark differences.
The study found that the changes were consistent across all new mothers in a similar time-lapse, even if they had different life experiences.
"The changes to the brain were so consistent a computer algorithm could automatically identify which of the women had been pregnant or had never given birth," said Hoekzema adding that the evolutionary purpose that serves new mothers and their children.
Dr Sokhi Dilraj, a neurosurgeon at the Agha Khan University Hospital in Nairobi explains that the pruning process of a pregnant or new mother's brain "provides new abilities to a new mother such as figuring out what another human being wants and needs. It helps a mother focus on specific activities and behaviours needed for the conditions she finds herself in" and that the stereotypical side effects like spells of forgetfulness and major mood swings are small prices to pay for the bigger picture.
Adds Dr Dilraj: "A new mum encounters new problems that require slightly different adaptive solutions and slightly different cognitive problems than before she had children," he explains. "Priorities and tasks shift, and so does the brain."
Related Topics