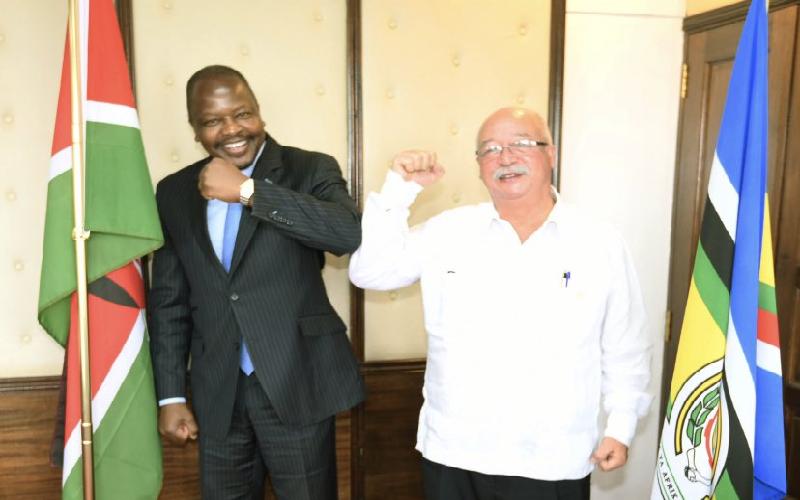 Cuba has pledged to enhance its cooperation with Kenya in the health sector and help improve quality and access to primary health care.
Cuba's ambassador to Kenya, Juan Manuel Rodriguez, held a meeting with Health Cabinet Secretary Mutahi Kagwe on Tuesday, March 22. The two countries committed to expanding diplomatic engagements in the health sector.
Kagwe said that the health agreement signed by the two countries in 2017, allowing Cuban doctors to work in Kenya while Kenyan doctors went to Cuba for specialized training, has proved a success.
"We now need to send more healthcare workers from Kenya to Cuba for specialized training. We are also looking to have Kenyan medics get attached in Cuban facilities, especially in cancer and Malaria control," he said.
The Cuban Ambassador said his government is ready to help Kenya with the training of its doctors on available technologies. "We look forward to the implementation of our agreements. Our priority is to complete the programs we began."
Kagwe says the government is seeking to extend the ongoing collaboration to research, vaccines, and pharmaceutical products to further enhance Kenya's capacity to deal with emerging health challenges.
Kenya seeks to tap Brazil's expertise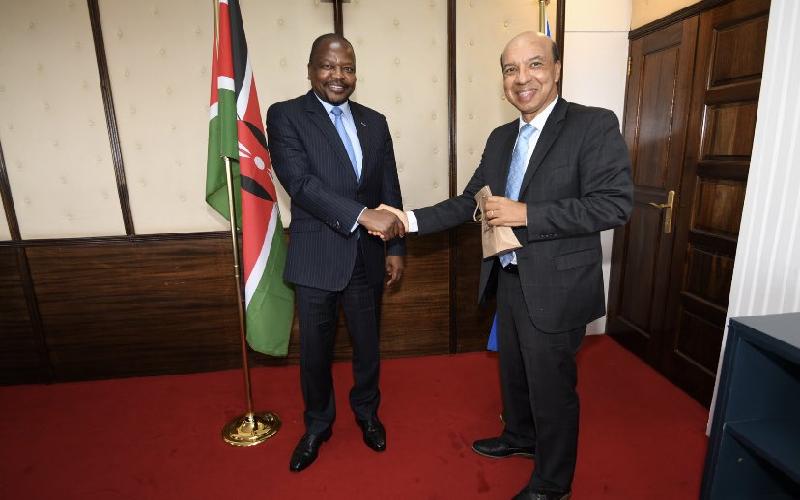 Kenya is also looking to collaborate with Brazil to increase the country's ability to handle and treat diseases. Health CS Mutahi Kagwe made the remarks after a meeting with the Brazilian Ambassador to Kenya Silvio Albuquerque.
Kagwe said that Kenya has enhanced its capacity through increased investment in the health sector. "We have perhaps done more in ten years than we had done since independence," observed Kagwe. He said that the Coronavirus pandemic has seen Kenya invest more in ICU beds and Oxygen.
Kenya is looking to partner with Brazil to establish high-end public health laboratories, regulation of diagnostics, cancer management, and universal health coverage. "What we need from Brazil is understanding how UHC works and understanding how the financing model works," said Kagwe.
The Brazilian Ambassador said his country is ready to help Kenya achieve its goals. "We should have a focus on public institutions, especially in cancer prevention and treatment," he said adding that the cancer institute in Rio de Janeiro is a perfect training facility for Kenyan health workers.
According to Kagwe Kenyatta National Hospital (KNH) and Kisumu County Referral Hospital in Kenya are engaged in discussions with Barreto's cancer hospital and Detronix from Brazil on areas of cooperation.
Kenyan doctors will be trained on cancer patient care, support infrastructure, production of prosthetics, affordable cervical cancer equipment, wellness facilities.
Related Topics