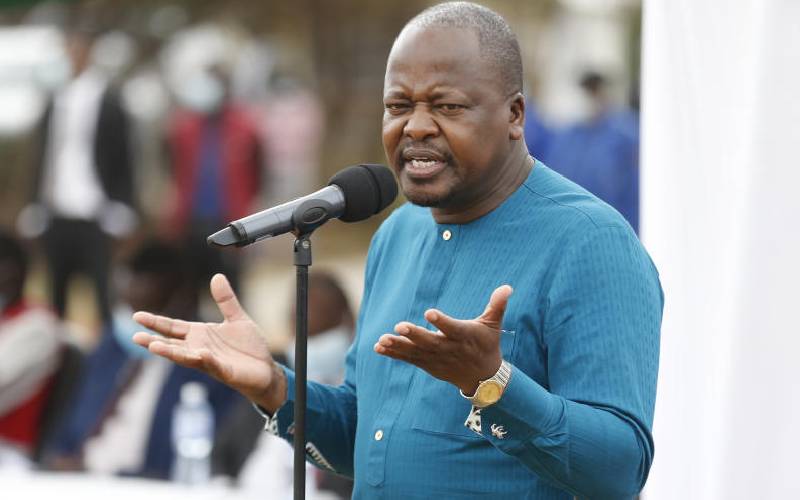 twenty-seven people out of 5,151 people have tested positive for Covid-19 in the last 24 hours.
The positivity rate is now at 0.5 per cent with the total number of confirmed positive cases in the Country at 322,696.
So far, a total of 3,333,023 tests have been done.
Of the 27 cases, 21 are male while and 6 are female. The youngest is a seven-year-old child while the oldest is 104 years.
The cases are distributed as follows; Nairobi 14, Nakuru 10, Kajiado 1, Kilifi 1 and Mombasa 1.
A total of 69 patients have recovered from the disease, 53 are from the Home-Based Isolation and Care program while 16 are from various health facilities countrywide. The total recoveries stand at 303,079.
100 patients are currently admitted in various health facilities countrywide, while 556 are under the Home-Based Isolation and Care program.
Three patients are in the Intensive Care Unit (ICU) and all of them are on ventilatory support.
Another 22 patients are on supplemental oxygen and all of them are in the general wards.
Fortunately, no deaths have been reported today. Hence, the cumulative number of deaths still stands at 5,635.
As of today, a total of 16,130,662 vaccines have been administered across the country. Of these, 7,653,579 are partially vaccinated while those fully vaccinated are 7344620.
Another 891,366 are doses administered to those between 15 to 17 years while 241,097 are booster doses.
Related Topics