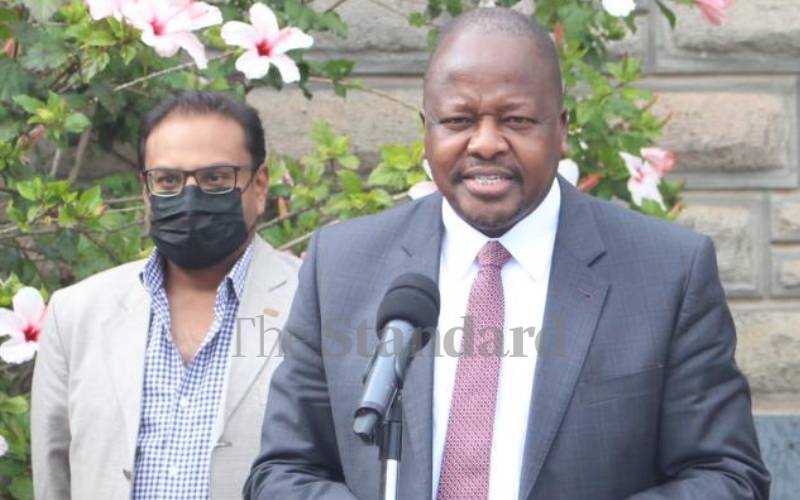 The Ministry of Health reached a critical milestone in Covid-19 vaccination campaign after it achieved its 10 million vaccination target before end of 2021.
This even after it reported a drastic drop in vaccine uptake during the festive season amid a surge in confirmed cases caused by the Omicron variant.
In March 2021, the ministry launched a vaccination campaign against Covid-19 as an additional mitigation measure against the disease.
President Uhuru Kenyatta in his end-year speech said the country had so far received 23 million doses of assorted vaccines and 10 million doses have been administered.
Earlier, Acting Director of Medical Services Dr Andrew Mulwa said prior to the festive season, approximately 140,000 doses were being administered during weekdays and 40,000 over weekends, but the figures had dropped to an average of 22,000.
"We have been monitoring vaccination centres and the number of people turning up is low. We are therefore re-establishing pre-Christmas vaccination plans to reach the 10 million shots," said Mulwa.
In an update on Covid-19 in the country and response measures as of yesterday, a total of 10.1 million vaccines had been administered across the country.
Of these, 5.8 million are those above 18 years who are partially vaccinated while those fully vaccinated are 4.2 million, another 20,868 are doses administered to those between 15 to 18 years while 11,144 are booster doses.
The uptake of the second dose among those who received their first dose was at 55.8 percent Proportion of adults fully vaccinated was 15.4 per cent.
President Kenyatta announced that the Government is working towards vaccinating 30 million people by the end of December 2022.
In addition, he said a booster vaccine will be rolled out on January 1 for those who have completed the primary vaccination series in the past six months.
The country continues to report a high positivity rate, yesterday being at 31.7 per cent bringing total confirmed cases to 297,155.
Related Topics