Home
/
Health & Science
Why live cheetahs are a hot cake
Health & ScienceBy Caroline Chebet | Mon,Nov 01 2021 00:00:00 UTC | 2 min read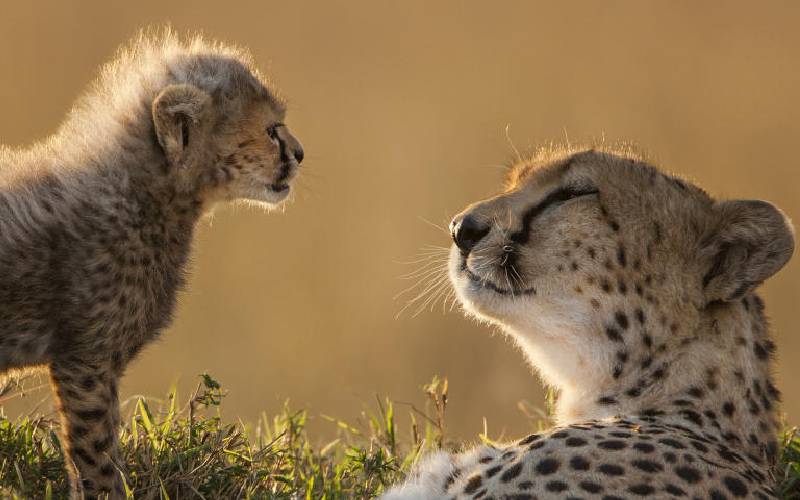 Kenya has been flagged among countries suspected to be trafficking live cheetahs to the Middle East, where they are used as pets by the wealthy.
A report released last September by Global Initiative against Transnational Organised Crimes (GI-TOC) notes that cheetahs from Kenya might be among the more than 300 smuggled out of East and Horn of Africa annually.
Besides being pets, cheetahs are used as zoo and wildlife park attractions, particularly in East and South-East Asia.
Smuggling between Kenya and Uganda or Tanzania is suspected, as data reveals that between 2010 and 2020, seven incidents involving 11 live cheetahs were recorded in the three countries, with a pair of three-month-old cubs intended for sale being confiscated in northeast Uganda within 100km of the Kenyan border in 2015.
"This is of particular concern in Eastern Africa, where demand has the potential to exhaust current supply and expand into Kenya and Tanzania still perceived as relatively safe for cheetahs," the report reads, noting that out of the 7,000 global cheetah population, more than 2,000 are in East Africa and the Horn, and the "most vulnerable to trafficking are in the Ogaden region in eastern Ethiopia, northern Kenya and Somaliland."
The report assessed 56 countries, 15 of which are the source or transit ones, with Somaliland, Kenya and Ethiopia as the most represented in cheetah units.
The other 41 assessed are non-cheetah range countries that are either transit or destination ones, and they include Saudi Arabia, Kuwait and United Arab Emirates.
Nearly 300 cheetahs smuggled annually are from East Africa and the Horn, and "given that there are only 7,000 cheetahs left in the wild, this represents an annual loss of over four per cent of the population," the report states.
Between March 2020 and February 2021, the report indicated that cheetah trafficking out of the Horn of Africa to Yemen increased by 58 per cent over the previous 12 months, given the relative ease to transport them by boat during the pandemic.
Djibouti is also considered a transit route into the Arabian Peninsula, having registered two incidents involving six confiscated specimens.
The report flags Somaliland and Ethiopia as source and transit areas for cheetahs smuggled to the Arabian Peninsula.
"Over 70 per cent of the incidents (142) were recorded in Somaliland, involving at least 532 live cheetahs, including 217 cheetahs in 55 confiscations and over 300 that disappeared during investigations, assumed either to have died or been trafficked," states the report.
While the future of the remaining cheetah populations is still unknown, the report warns that there are no signs that the trade will end.
It says "despite Covid-19, there are plans to build new zoos and safari parks and renovate and expand existing ones in China, the US and elsewhere. Once Covid-19 restrictions ease, zoos and safari parks will again be flooded with visitors, and they will want to see cheetahs. The methods by which that demand is met may have profound consequences for the species as a whole."
Related Topics