Red flag raised over cheetahs smuggling ring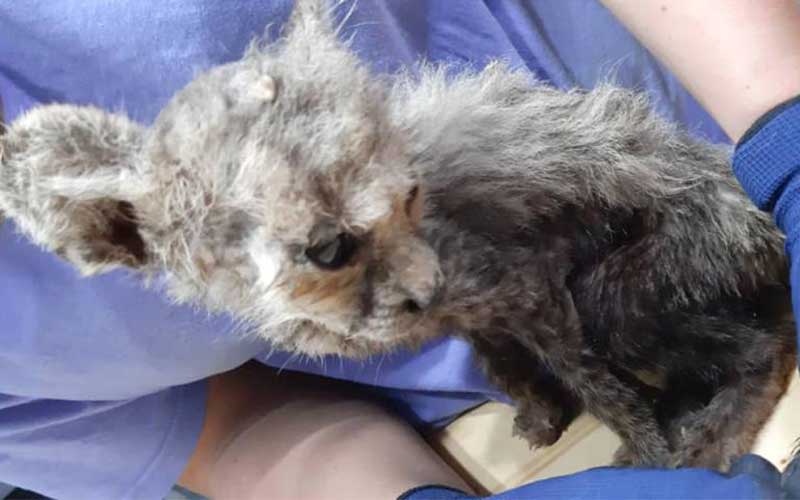 Global conservation networks have raised alarm over the intensifying smuggling of cheetahs trafficked out of East Africa through Somaliland to meet the rising pet trade in Arabian countries. The cheetahs, according to organisations are suspected to be originating from Ethiopia, Kenya and Somalia.
Cheetah Conservation Fund and Four Paws indicates that an estimated 300 cheetahs are poached and smuggled in to Arabian Peninsula each year even with the dwindling population. It is estimated that 7,500 cheetahs currently live in the wild - a drastic drop from 100,000 a century ago.
"Cheetah cubs are captured from the wild and then smuggled through the Horn of Africa, destined primarily for the Middle East, where demand is the highest. Cheetah Conservation Fund estimates that only one in six cubs survives the journey to buyers," the organisation noted. In Arabian countries, cheetah pet trade is thriving due to the high demand of wild animals as status symbol pets although trading cheetahs is prohibited under Appendix 1 of the Convention of International Trade of Endangered Species (CITES). According to Four Paws, a wildlife organisation, cheetahs being smuggled out through the Horn of Africa are believed to originate from Ethiopia, northern Kenya, Somalia and Somaliland. They are smuggled mostly out of the Somaliland coast and due to the illegal nature of the trade, it is difficult to keep track of the numbers of animals traded.
In February this year, Cheetah Conservation Fund noted that three cheetahs were rescued in Somaliland while in July this year, and another batch of 29 cheetah cubs seized. The latest seizure was made on August where 12 cubs were rescued from the thriving illegal smuggling trade. The orphaned cubs were confiscated in Somaliland, an area known as the main transit route for cheetahs trafficked out of East Africa. In a statement dated October 6, Cheetah Conservation Fund (CCF) said they rescued cheetah cubs being smuggled, of which six of the 12 were still alive.
"The 12 cubs were recovered in very poor condition; extremely dehydrated and malnourished. Three died before arriving at the CCF Cheetah Safe House in Hargeisa, and three passed after arrival. We are doing everything we can to help the six cubs get stronger, but their prognosis is not good," CCF said in a statement.
Extinction fears
The cubs were about two months old and suspected to have been smuggled from Ethiopia, northern Kenya, Somalia and Somaliland.
"Poached cubs originate mostly from Ethiopia, northern Kenya, Somalia and Somaliland, and they are smuggled off the African continent from beaches along the Gulf of Aden. They are destined for the Arabian Peninsula, mostly entering through Yemen," CCf noted in a statement. The organisations said that cheetahs face extinction within two years even as smuggling intensifies with up to three quarters of wild cubs being traded. Many smugglers traffic the cubs across Somaliland's border as the main transit route for cheetah-trafficking in the Horn of Africa.
There are less than 7,500 cheetahs left in the wild, with another 1,000 being held captive in private hands in Gulf countries, according to the organisation. Campaigners are calling for urgent cross-border action to halt the illegal trafficking of cheetah cubs from the Horn of Africa into wealthy Gulf states, where the animals are kept as pets, traded and paraded on social media sites. "The illegal trade is threatening the already vulnerable cheetah populations in parts of East Africa with extinction. The number of cubs being poached each year from small, already vulnerable, fragmented populations in the Horn of Africa is not sustainable. We need to act now, before it is too late," Four Paws noted.