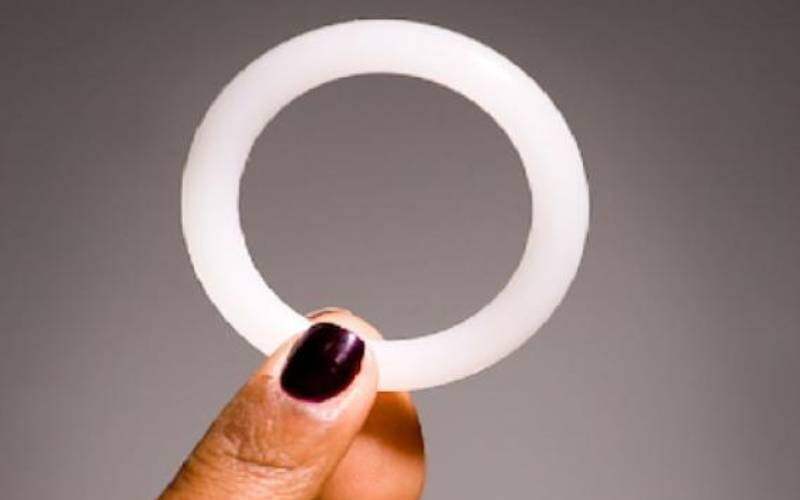 Medical researchers are exploring the use of intravaginal ring as an alternative to reducing risk of HIV infection with a pill.
The widely used Pre-exposure prophylaxis (PrEP) pill is an anti-HIV drug taken by those who are positive to stop the virus from replicating after one is infected.
Researchers have identified a monthly vaginal ring containing anti-HIV drugs which can prevent HIV infection after exposure to the virus.
The ring targets individuals at high risk of HIV infection and discordant couples and is likely to boost the war against HIV burden.
The Kenya Medical Research Institute (KEMRI) Kisumu enrolled over 2,000 volunteers on PrEP in 2017. Almost half the number was HIV positive and more got infected over lack of adherence to the pill.
The ring is replaced with a new ring containing a new dose of the anti-HIV drug. The ring is made of silicone and is inserted into the vagina where it releases dapivirine, an antiretroviral drug, over a month.
Kemri research clinician, Beatrice Nyagol, says the virginal ring has been effective with encouraging results from women who enrolled in Kisumu.
"The cases of those who seroconverted (got infected after exposure) were from failure of adhering to the daily pill as prescribed," said Nyagol adding "we are carrying out clinical trials on the ring to solve the problem of pill burden among these groups of people."
The ongoing clinical trials involving 18-45-year-olds are to determine if the virginal ring is a more effective and safer alternative if fully adopted considering that the Prep pill-which is free in public hospitals- has seen many fail to adhere to the prescription which according to Nyagol, has led to new infections contributing to increasing the HIV burden in Luo Nyanza.
The intra-vaginal ring trial is at stage three of testing for safety and efficacy as scientists monitor side effects. However, Nyagol said the ring has passed a safety test and now undergoing efficacy ready to be presented to the Kenya Pharmacy and Poisons Board for approval.
Researchers provided the rings to more than 4,500 adolescent girls and young women, and pregnancy and breastfeeding mothers aged between 18- 45 years in Uganda, Kenya, Zimbabwe and Malawi, South Africa.
Related Topics