Home
/
Health & Science
Health gets largest share as Kirinyaga MCAs approve Sh6.6 billion budget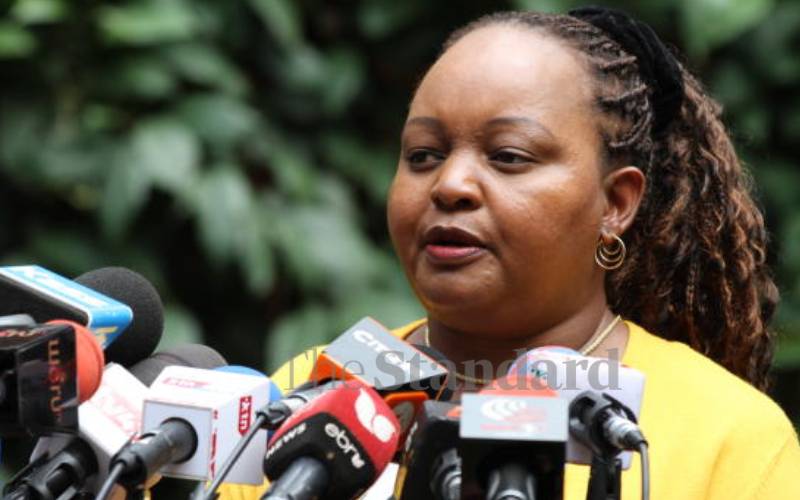 The health department has been allocated the largest share of the Sh6.6 billion Kirinyaga County's 2021/2022 budget that MCAs passed on Wednesday.
Budget and Appropriation Committee chairman David Mathenge said they allocated Sh1.7 billion to health to ensure there is enough cash to run the department's programmes and pay health staff who have been at loggerheads with the executive over nonpayment of their salaries.
"The monies that we have given to the health department should be used to pay the long-suffering workers as a matter of priority," Mathenge said.
Of the amount given to the health docket, Sh400 million will be used to purchase drugs while Sh200 million will go towards the purchase of non-pharmaceuticals such as syringes, gloves, needles and re-agents.
"We have given them money to procure medicines. Let us not hear our people have been sent to private chemists to buy drugs. It is a shame that Kirinyaga people cannot get Covid-19 vaccines. Hospitals do not even have syringes. It's a shame," said the Baragwi MCA.
County assembly's health committee chairman Erastus Ireri said there has been no oxygen to help Covid-19 patients as hospitals are overwhelmed with infections and many people died as a result.
At least Sh430 million of the health department's budget will be used to complete the construction of Kerugoya Hospital and Sh300 million will go towards the upgrading of Kimbimbi and Kianyaga hospital from Level Three to Level Four status.
The county assembly has also set aside Sh236 million for the fight against Covid-19.
Ireri, who is also the MCA for Ngariama, said Sh26 million will be used to revive an oxygen plant set up by the former regime even as the demand for oxygen increases.
Meanwhile, the leaders also raised concerns over poor absorption of funds meant for development after the county executive rolled over Sh1 billion into the 2021/2022 financial year. The money had been set aside to implement various projects.
This shows the officers who were expected to implement the said projects slept on the job, the leaders said.
Also in the budget, at least Sh251 mullion was allocated to agriculture as water and sanitation got Sh102 million. Sh150 million, of the education budget, will go toward bursaries.
The recurrent expenditure has taken more than half of the budget, at 59 per cent.
Related Topics