Home
/
Health & Science
Hands-free app aids amputees on computer work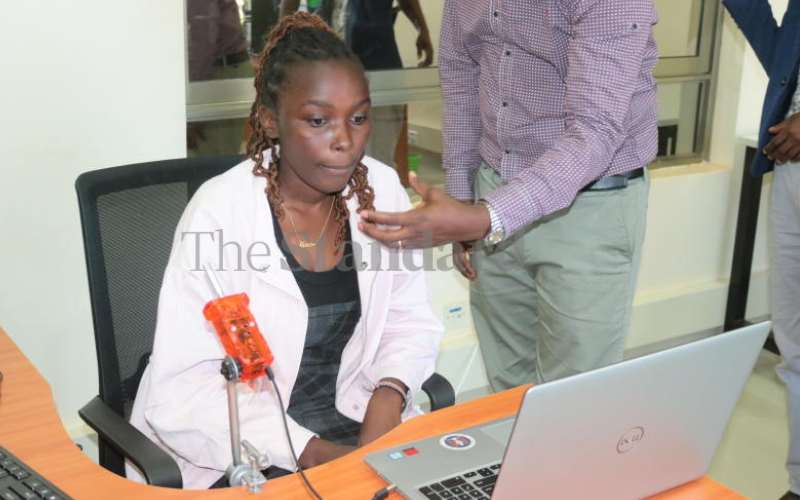 Learners who have lost hands can still work on computers using an innovation incubated at the Meru University of Science and Technology.
The hands-free computer interaction enables students to do assignments, research and browse the internet.
It was one of the eye-catching exhibitions during Innovation Week that attracted participants from various universities.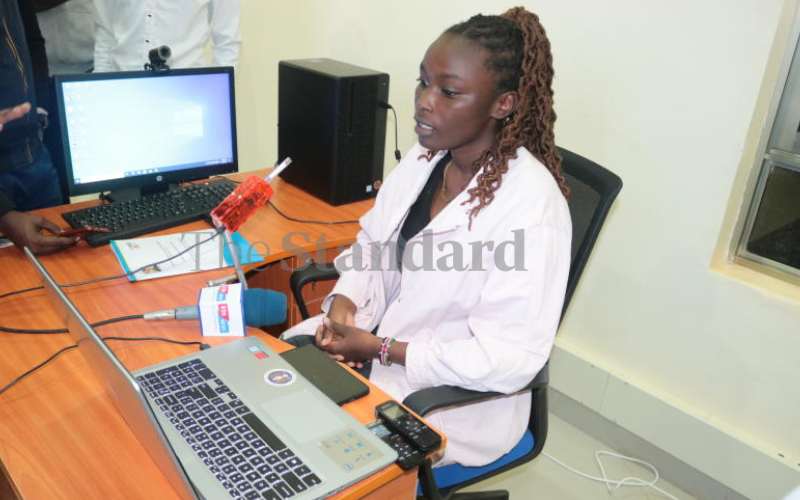 The technology developed by a team of researchers and students at the Competence Network for E-Inclusion and Assistive Technologies (CNEAT) aims at assisting learners without hands to perform various computer functions by merely moving their heads across computer screen.
Irene Wambui, a Fourth Year Information and Technology student, said the innovation, which was being piloted in three special schools in Meru and Isiolo counties, was geared towards ensuring that those living with disabilities were not left out.
The innovation uses cameras fitted into the computer system, which detect the movement of the eyes across the screen and enable them type, move the cursor and even delete words and items.
Vice-Chancellor Romanus Odhiambo, while lauding the team of innovators, said it will enhance inclusion.
Related Topics