Home
/
Health & Science
Stalled road, dust and diseases in Makuyu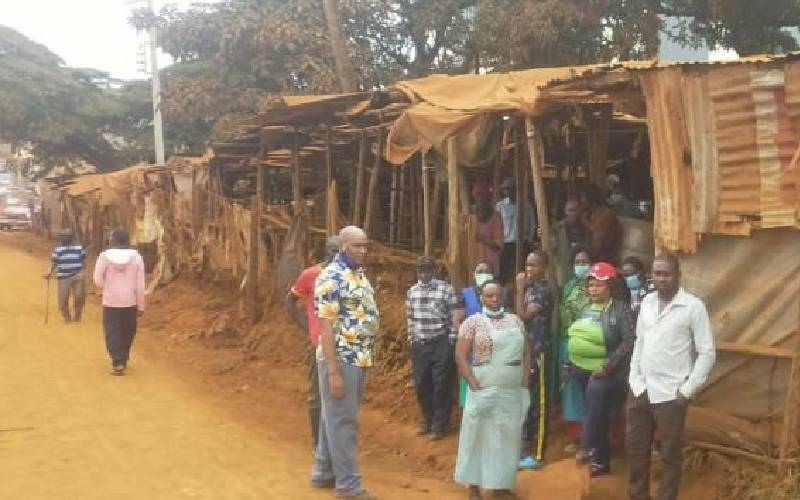 Families in Mukuyu market are suffering from health and economic impact of the dust pollution from the stalled road construction.
The dust has forced about 300 businesses to close shop including food kiosks after customers kept off. The market is a major artery for the road connecting Mukuyu, Majocye and Kandundu villages to Mukuyu-Murang'a road
Andrew Konja, the chair of the Mukuyu Market Association lamented that the abandoned constructions has had both health and economic impact since "other than losing income, we have also contracted ailments."
Samuel Kangethe a victim, mourned that the double tragedy of "closing my business and now I'm on medication after contracting a respiratory disease."
Nicolous Muriu was a self-employed soup seller "but now I depend on casual labour to feed my young family."
Murang'a County Public Health Officer Danson Mwangi said his department was aware of the issues and advised that they close their business due to the health hazards as the dust led to airborne diseases, irritation and food contamination "along the road leading to food poisoning and other stomach related problems like Upper Respiratory Tract Infections (URTI) and the general sanitation as locals can't maintain the hygiene standards," said Mwangi.
The dust also affects the health of plants messing with affects photosynthesis besides interfering with solar and terrestrial radiation, the planetary energy balance and atmospheric circulation.
National Environment Management Authority (Nema) officer, Patricia Mumbi, said the matter has not been reported to them for the contractor to comply with dust regulation as required.
Ndungu Gachane
Related Topics