Home
/
Health & Science
Heavy rains: Feeling fever, nausea, headache? It could be malaria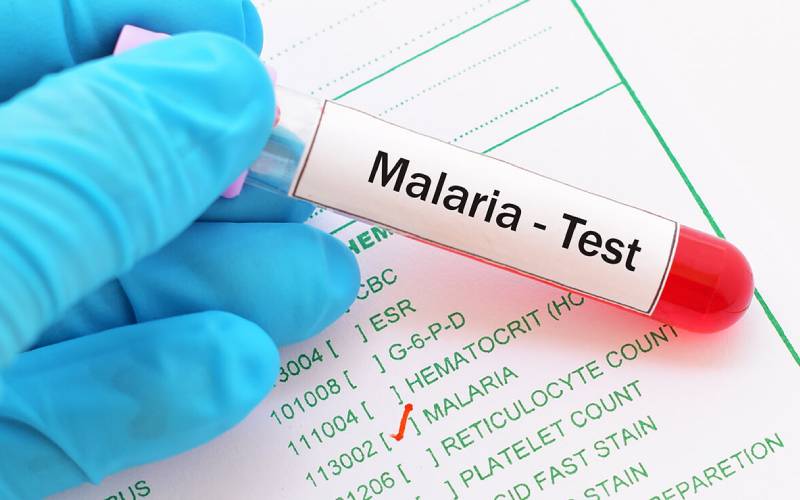 There has been an upsurge in malaria cases across the country with many Kenyans shunning hospitals due to Covid-19.
The Ministry of Health is attributing rising malaria cases to the rains currently being experienced and to prevent anticipated deaths and severity of malaria, the ministry is reminding Kenyans with symptoms namely fever, joint pains, nausea, headache, vomiting and general body weaknesses to visit health facilities for testing and treatment.
The Ministry says malaria is common during the rainy season and symptoms like fever can be diagnosed and "the actions you take today could save your life and your loved ones."
Dealing with malaria also involves sleeping under treated mosquito nets, clearing bushes around homesteads and draining stagnant water as preventive measures.
Those diagnosed with malaria which is caused by infected Anopheles mosquito should also complete their dose, even after feeling better.
Malaria is also among the world's biggest killer diseases and in Kenya, it is one of the top 10 causes of death and a leading killer of children under five years.
There are an estimated 3.5 million new clinical cases and 10,700 deaths each year.
According to World Health Organization (WHO), malaria causes over 400,000 deaths each year worldwide. Globally, 229 million cases of malaria were reported in 2019.
Its prevalence in the country has remained high, with an incidence of up to 27 per cent, among children aged less than five years, especially in the lake region, where the condition is endemic.
Despite the challenges tremendous progress in the fight against malaria has been made through the scale-up of insecticide-treated mosquito nets (ITNs), indoor residual spraying with insecticides (IRS), and appropriate diagnosis and treatment using artemisinin-based combination therapies (ACTs).
In September 2019, Kenya in partnership with WHO, rolled out the world's first malaria vaccine in a landmark phased introduction programme, in the counties of Homabay, Kisumu, Migori, Siaya, Busia, Bungoma, Vihiga, and Kakamega counties.
Kenya is among three in Africa that will administer the vaccine, known as RTS, S, to children up to two years of age, as part of the country's routine childhood immunization programme.
The vaccine can prevent four out of 10 malaria Infections and prevent severe malaria by more than 30 per cent in the 6-24 months age group.
Other countries that rolled out the vaccine are Malawi and Ghana. ?
SPONSORED CONTENT
Related Topics