Home
/
Health & Science
Men don't fall sick, they just feel unwell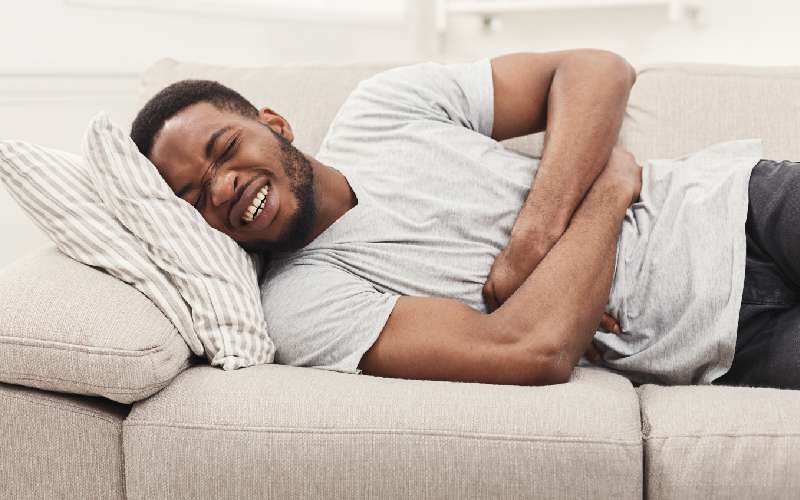 Michael Ngoro woke up that fateful Sunday morning with a mild headache. Those who noticed his discomfort were waved away casually. He blamed the headache on a hangover from the previous night's drinks with friends.
Later that evening everything suddenly turned dramatic. His condition worsened and he was rushed to hospital where he was admitted. Doctors informed him that he had suffered a stroke. He didn't realise that his decision to "sleep it off" and treat himself with some painkillers would have such tragic consequences for him.
'Men don't fall sick, they just feel unwell'; 'I haven't seen a doctor in years'; 'Women have more health issues than men!' These are the comments I gathered from men when I sought their views for this article on why men are reluctant to visit hospital even when they need medical services.
There is nothing further from the truth with these male-generated arguments. A closer look and one will arrive at the conclusion that men just want to play macho against the need to pay a hospital a visit. You might have heard similar stories about other men. These fathers, husbands, grandfathers, uncles, sons, and friends die "unnecessarily" from preventable medical problems.
They keep their medical records top-secret secret
This is the troubling state of men's health. Men tend to deal with their health problems when it has reached a critical and crisis stage.
Perhaps we should blame the African culture which seems to glorify masculinity at the expense of good health for our men. African culture portrays men as immune to disease and such other debilitating conditions that will expose their weaknesses as "men".
They suffer silently while others end up being what is referred to as "walking dead". They keep their medical records a top-secret even to their spouses and parents. It is more a show of invincibility forgetting that like all other human beings, they are vulnerable to diseases!
Most men are not socialised to ask for help. They are not supposed to appear unsure, weak or dependent on others. It is tough for them to reach out and ask for advice on something that would be seen as showing signs of vulnerability, such as getting help for a health issue. Men are concerned about confidentiality while cultural barriers are discouraging towards men's access to health facilities.
Writing in a local paper recently about his hospital stay, Makueni Governor Kivutha Kibwana revealed that despite going through a delicate operation that left him bed-ridden for weeks, he still resisted the caregivers who came to give him a bed bath. "I think I am a relatively shy person. I had a challenge regarding how the lady nurses would help me with my bath. We had to negotiate so that I could still wear my 'small cloth' and later complete cleaning myself," he commented in the article.
A man going to work when sick, driving when intoxicated, or ignoring health risks associated with smoking or having an unhealthy diet may view this as being masculine. He may choose not to wear safety equipment and still engage in high-risk assignments or not seek help from health professionals as ways of displaying his masculinity.
Research evidence indicates that Kenyan males tend to engage in greater health risk behaviour than their female counterparts. Studies examining substance abuse report that males in primary and secondary schools in Kenya have a rate five times higher than that of females and that adolescent Kenyan males are 20 times more likely to abuse drugs and five times more likely to abuse alcohol than adolescent females. Compared to men, women are more likely than men to visit a hospital. Women more than men seek preventive health care without prompting. Women outlive men by five years.
More friendly clinical experience
What is to be done to encourage men to mind about their health? This requires a marked shift in how medical institutions approach men's health.
The Outspan Hospital Nyeri has deliberately gone out to start a conversation about men's health. In viewing men as patients in their own right and providing a space to meet their individual needs confidentially and sensitively, the hospital seeks to create a more friendly clinical experience with the goal of increasing men's interest in their health so they can ultimately seek medical services when in need.
Men need to be enabled to access accurate and clear information so as to increase their awareness and knowledge about health. The Outspan Hospital in this regard has introduced various interventions to raise awareness through outreach services at locations that men frequent such as churches, rites of passage sessions, sports grounds, schools, corporate wellness visits, community centres and workplaces. The hospital holds a Men's Health Open Day every year.
The introduction of men-only medical check-up packages and offering discounts on men's health-related services is among the many incentives the hospital has adopted. This means that the hospital has taken a general health approach rather than a disease-based one to engage men. A deliberate effort is made by the hospital to create a male friendly atmosphere with male health workers present, especially when dealing with sensitive medical conditions or others that attract stigma.
Related Topics