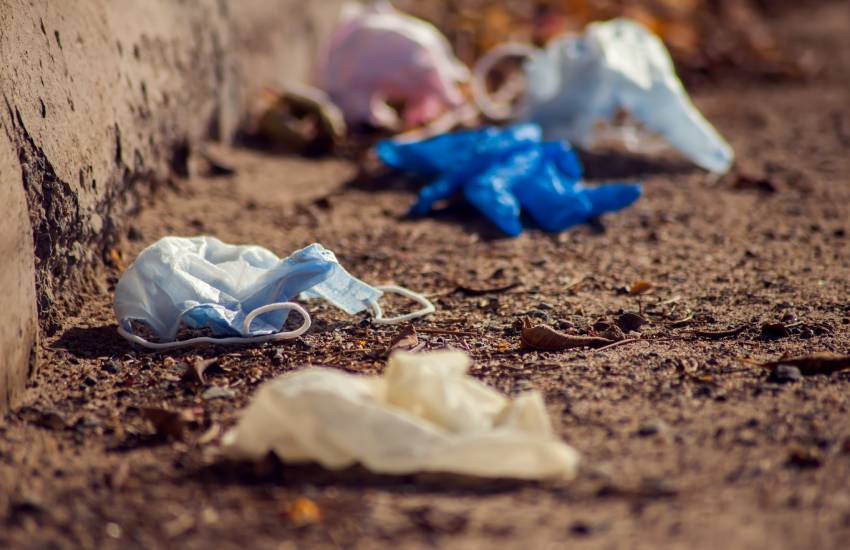 When the German fashion designer Wolfgang Joop said that fashion is about suspense, surprise and fantasy, and not about rules, he definitely did not have the fashion trends of 2021 in mind.
Since the outbreak of the pandemic in 2020, fashion has been about rules; rules that dictate that everyone shall incorporate a mask into their sense of style.
For some, the masks are re-usable, allowing the wearer to clean them after every use. Yet, for others, the masks are single-use, and the wearer must dispose of them after use. Whether or not that is the practice is story for another day.
What is evident though, is that on any single day since the outbreak, there are billions of masks to be disposed of around the world. Unfortunately, most of these masks will end up in our water bodies and other unwanted areas, potentially chocking our already overstretched ecosystem.
In fact, one marine conservation advocacy organisation estimates that more than 1.5 billion masks entered oceans in 2020, resulting in an additional 4,680 to 6,240 metric tonnes of marine plastic pollution.
According to the UN, unless governments and private sector players intervene in the management of plastics, there will be more plastic than fish in the ocean by 2050. During World Environment Day celebrations in 2017, President Uhuru Kenyatta issued a directive that banned single-use plastics in protected natural areas, including national parks, beaches and forests.
While this is a great step towards the realisation of Kenya's green agenda, the new kind of waste threatens to cripple these efforts due to the pandemic. Since the first case of Covid-19 was reported in Kenya, there has been a lot of sensitisation on preventive measures, including how to properly wear and take off a mask.
However, not as much effort has been put in creating awareness on the proper disposal of the masks. It is becoming common to find used masks carelessly strewn in residential areas and on footpaths.
Part of managing the pandemic should be the proper management of masks after use to not only avoid contact with the virus, but also ensure environmental preservation.
Given the obliviousness of many school-going children, schools should be compelled to demonstrate a proper mask disposal system to ensure that children's masks do not end up in unwanted places.
Similarly, there is need to incorporate messages on proper mask disposal as part of Covid-19 preventive measures to sensitise the public on the need to properly dispose of their masks. The messages should be on posters in passenger service vehicles, shops and restaurants as well as residential places. If this is not done, Kenya will be taken back to the days before the historic ban on plastic bags.
-Dr Kiambati is a Communications trainer and consultant, Kenyatta University
Related Topics