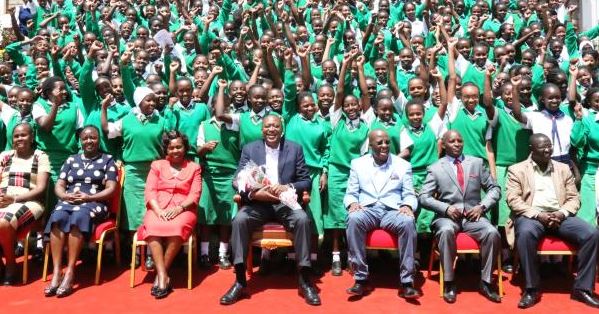 Four students of Bishop Gatimu Ngandu Girls have tested positive for Covid-19.
Confirming the cases, Nyeri County Commissioner Lyford Kibaara said an additional 23 students are currently under quarantine.
The cases were reported on Monday, after two parents picked their children from the school to seek medical treatment and it was confirmed they had contracted Covid.
"We informed the Ministry of Health and conducted contact tracing because some of the students also started to show flu-like symptoms," he noted.
Some other two students were confirmed to have the disease, and were admitted in Othaya while the other two students are at home.
Kibaara asked parents to remain calm as the children are under the care of medical professionals who are currently at the school assessing the situation.
"We acted fast to isolate the students that were in close contact with the confirmed cases," he noted.
Kibaara said the Form 1-3 students would still sit their exams next week before paving the way for form 4 candidates.
He said the Nyeri County Covid-19 Response team had carried out several assessments in schools and this was the first case to be reported within a learning institution in the county.
Nyeri County has so far vaccinated 400 health workers. It received 3,000 Covid-19 vaccine doses.
Related Topics