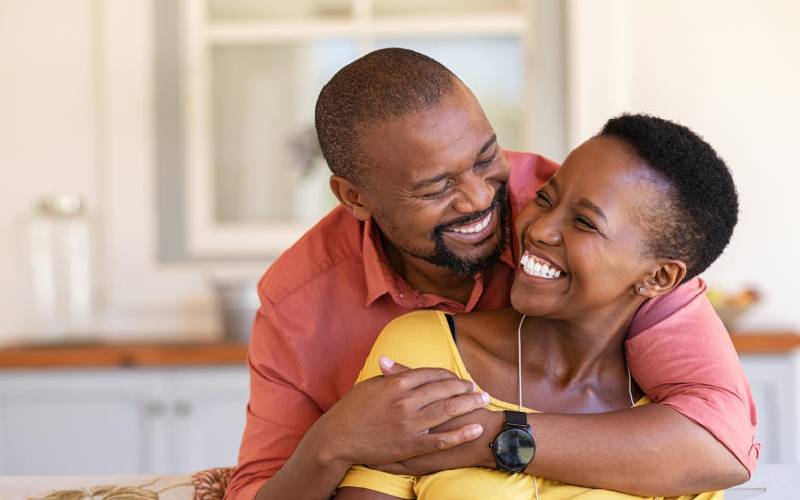 A recent spike in deaths among older men suspected to be on sex enhancing pills may be linked to the increasing lifestyle disease, especially hypertension and diabetes.
Several local studies show many of the older men buying the drugs have underlying medical conditions that may be messing up their sex lives.
A study published in June (2020) by a team from Maseno University found high rates of chronic conditions among regular users of pharmacy purchased sex-enhancing drugs.
The study, led by Peter Ongwae, had engaged 67 men, aged between 30 and 50, who bought the pills from accredited retail pharmacies in Bungoma, Kakamega, and Vihiga counties.
A third of the participants were found to suffer various chronic medical conditions that could explain their sexual dysfunction.
Up to 21 of the men reported high blood pressure or hypertension, heart conditions, depression, and diabetes.
"Co-morbidity was significantly associated with orgasmic function, intercourse satisfaction and overall satisfaction," said the study appearing in the Global Journal of Health Science.
An earlier study among 350 men and women attending the outpatient diabetic clinic at Kenyatta National Hospital (KNH) found high rates of sexual dysfunction linked to diabetes.
The study by a team of medical experts from the University of Nairobi, and published in the Greener Journal of Medical Sciences had assessed diabetes as a factor in poor sexual function.
The work involved 186 men aged 19 to 100, with the majority being between 50 and 60 years, most of them married and with secondary school education.
Up to 65 per cent of the males reported having had some sexual problems, with more men compared to women.
About 4 per cent of the men had sought treatment for a sexual problem at a hospital, 2 per cent from herbalists but none of the women had sought any treatment.
"The male patients, 36 per cent, were more likely to report their lives having been affected by the sexual problem than the female patients at 21 per cent," said the study.
Safe alternatives
Chronic diseases like diabetes, the authors say, may negatively affect sex performance, leading to loss of self-esteem, anxiety and depression.
"We recommend all patients with diabetes be evaluated for sexual dysfunction, and then referred for psychotherapy, with emphasis on sex therapy and medication as essential components in diabetic management," recommended the authors.
A more recent study also found high rates of sexual dysfunction among men suffering from none cancerous prostate enlargement. The condition is common in older men and the main cause of trouble while passing urine.
The study, published in October (2020) in the East African Medical Journal, reported high sex dysfunction rates among patients with prostate enlargement at KNH.
The doctors had engaged 80 patients undergoing treatment for prostate gland enlargement at KNH aged around 68 years.
More than 80 per cent of the patients had a sex performance problem, which was associated with older age and prostate enlargement.
"Sexual dysfunction in benign prostate is associated with age, diabetes mellitus, and hypertension and prescribed medications," concluded the study.
Recent data from the Kenya National Bureau of Statistics (KNBS) shows in the last 10 years, the number of Kenyans battling high blood pressure, obesity and diabetes has dramatically shot up.
The outpatient cases of diabetes have gone up almost nine-fold from 59,296 in 2009 to 507,571 in 2019.
Out of every 1,000 people, 11 were treated for diabetes. Ten years earlier, only one person out of every 1,000 had the disease.
Cases of hypertension have gone up more than seven times in the decade to 2019 from about 200,532 cases to 1.5 million cases and higher in males than females.
These data sets give an indication of the high number of older men who may need screening and treatment for sexual performance problems.
"Men with erectile dysfunction are unable to satisfy themselves or their partners and need medical help," recommends Dr Samuel Mucheru of Aga Khan University Hospital, Nairobi.
This is in contrast to views expressed by Kenyans on social media over recent deaths associated with sex-enhancing drugs.
"Greed will finish these old men. They should hang up boots peacefully," wrote Chapeeze on Facebook igniting like-minded responses.
But the medical community is more sympathetic with the older men and their search for better sex life. Medical researchers say regular sex is good for health regardless of age.
Three studies; one in the 1960s funded by the UK National Health Institutes, another in 2007 by the University of Medicine and Dentistry of New Jersey, US, and a recent one by Wilkes University, US, independently found regular sex to lower blood pressure and risk of heart attack, and to improve body immunity.
"Whilst we acknowledge these medicines have been used to effectively manage erectile dysfunction, we caution the public to refrain from accessing the medicines without a full evaluation, diagnosis and prescription by a qualified medical practitioner," says Dr Louis Machogu, the President, Pharmaceutical Society of Kenya.
While Viagra may be the most known brand in Kenya by name, there are about 60 sex-enhancing brands of pills registered with the pharmacy board.
Data at the board shows there were 11 brands registered in 2013, but within five years, to 2018, this had increased by more than 500 per cent to 56 registered brands, an indication of their growing popularity.
1. Use the drugs safely
Get a health assessment from your doctor. This is to rule out any issues that could be brought about by use of the pill. Obtain a prescription. This is also because Viagra, which contains the active ingredient sildenafil, doctors warn should not be taken with other high blood pressure or chest pain medications.
2. Avoid counterfeit drugs by getting them from legally registered pharmacies. This is however complicated by the high cost of the originator pills and widespread prevalence of counterfeits in the local market. "What we have mostly been seizing at the ports of entry to Kenya are different kinds of falsified Viagra," said Dennis Otieno, head of crime investigation at the board.
3. Follow the instructions to the letter. Dr John Ong'ech, an obstetrician and gynaecologist, says many users do not follow instructions such as when and how to take the pills.
"The pills are meant to cause an erection by increasing blood flow to some parts of the body. One could die for lack of blood in other organs."
Also, do not:
· Take more than one Viagra a day. It is usually taken only when needed, 30 minutes to one hour before sexual activity. One may take it up to four hours before sex.
4. Look out for warning signs. Doctors advise that if during sexual activity one becomes dizzy or nauseated, or has pain, numbness, or tingling in the chest, arms, neck, or jaw, they should stop and call a doctor right away. One could be having a serious side effect of sildenafil.
Go original or generic?
The generic versions are likely to be of unknown strength and quality, putting the lives of users at great risk. A 2014 study by the Belgium national drug regulatory authority found most imported generics in the country were of poor quality and risk to users.
Related Topics