Home
/
Health & Science
Clinical officers, nurses strike leaves KNH overwhelmed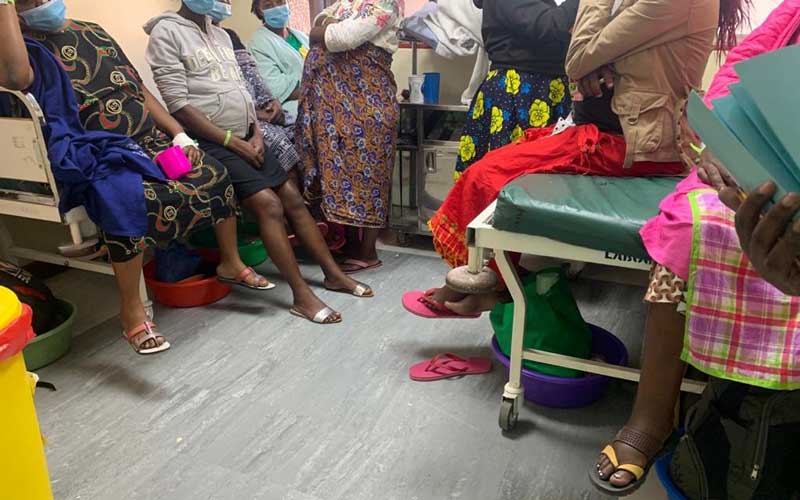 The aftermath of the ongoing healthcare workers strike has left Kenyatta National Hospital stretched as the facility is now handling almost all complicated cases in Nairobi and neighbouring counties.
The maternity wing, as sources revealed, is the most affected. While doctors might have returned to work on Friday, clinical officers and nurses are yet to come to an agreement with the government.
As such, hospitals in the city and neighbouring counties are still grappling with the absence of these healthcare workers in their facilities. Complicated cases are therefore being referred to KNH.
A healthcare worker in the facility noted that KNH is struggling to cope with the surge of cases, especially expectant mothers who need emergency delivery via Caesarean Section, their lives and those of their unborn babies, hanging in the balance.
The labour ward is like a market with only three operating theatres running, up from the regular one or two to handle deliveries. The hospital is trying to mobilise additional resources and staff to handle the situation, but this may not be sustainable in the long run.
Mbagathi Hospital, Mama
Related Topics