Home
/
Health & Science
Free app that transforms diabetes care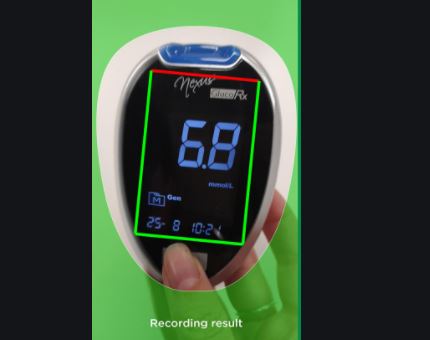 A 2019 survey by Frontiers in Endocrinology suggested that apps can support changes in lifestyle and glucose monitoring in type 1 and 2 diabetes patients. Further research has shown that diabetes apps can help type 2 diabetes patients maintain average blood sugar levels, lower their body weight and waist circumference and generally improve one's health.
A computer vision technology developed by University of Cambridge engineers has birthed the newest kid in the block. GlucoRx Vision is a free mobile app that has been developed from this technology into a free mobile app that will help diabetics to monitor their glucose levels.
This app uses computer vision techniques to scan and record test results displayed on a typical glucose test via the camera on a mobile phone. Available on the Apple Store and Google Play Store, this technology does not need internet or Bluetooth connection and works for any type of glucose metre, in any orientation and in a variety of light levels. Glucose meters are devices used by diabetes patients to monitor their blood sugar levels.
How to use it
To use the app, a user simply takes a picture of their glucose meter with their camera and the results are automatically read and recorded. The records are converted to visualised charts and graphs, which can be easily monitored by a user or their healthcare provider. The app vibrates when it reads the information, so you get a clear signal when you've done it correctly. "The system is accurate across a range of different types of meters, with read accuracies close to 100 per cent," says Prof Roberto Cipolla, one of the researchers.
To patients who need to take as many as 10 glucose readings a day, GlucoRx can act as a tracker of indispensable parts of diabetes management like daily diet, exercise and taking medication, once you start a diabetes management plan after consulting a healthcare provider.
Many types of existing digital meters used in healthcare lack wireless connectivity hence connecting them to phone tracking apps often requires manual input. "These meters work perfectly well, so we don't want them sent to landfill just because they don't have wireless connectivity," said Dr James Charles from Cambridge's Department of Engineering. "We wanted to find a way to retrofit them in an inexpensive and environmentally-friendly way using a mobile phone app."
Not only is this app simple to use and efficient, it is also designed to help diabetes patients who have reduced vision easy to use.
Related Topics