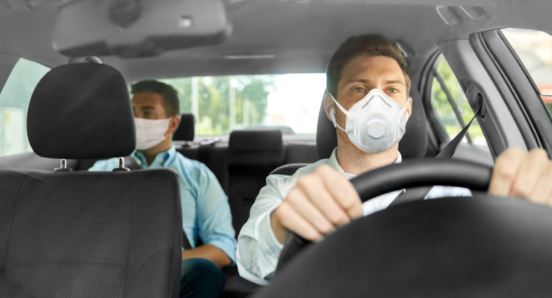 A new study of airflow patterns inside a car's passenger cabin has offered suggestions that will potentially reduce the risk of Covid-19 transmission while sharing rides with others.
A team of Brown University researchers used computer models to simulate the airflow inside a compact car with various combinations of windows open or closed. Results showed that opening windows created airflow patterns that dramatically reduced the concentration of airborne particles exchanged between a driver and a single passenger.
The researchers found that using a car's ventilation system to circulate air was not as effective as opening a few windows. "Driving around with the windows up and the air conditioning or heat on is definitely the worst scenario, according to our computer simulations," said Asimanshu Das, co-lead author of the research.
"The best scenario we found was having all four windows open, but even having one or two open was far better than having them all closed," he said. Opening windows increases the number of air changes per hour (ACH) inside a car and creates different air currents inside that increase or decrease exposure to aerosols. Air pressure near the rear windows also tends to be higher than pressure at the front windows hence air tends to enter the car through the back windows and exit through the front ones.
With all the windows open, this creates two more-or-less independent flows on either side of the cabin and very few particles end up being transferred between the two since occupants in the simulations were sitting on opposite sides of the cabin.
The driver in this scenario is at slightly higher risk than the passenger because the average airflow in the car goes from back to front, but both occupants experience a dramatically lower transfer of particles compared to any other scenario.
So there you go, stay safe when sharing a ride with someone else.
Related Topics