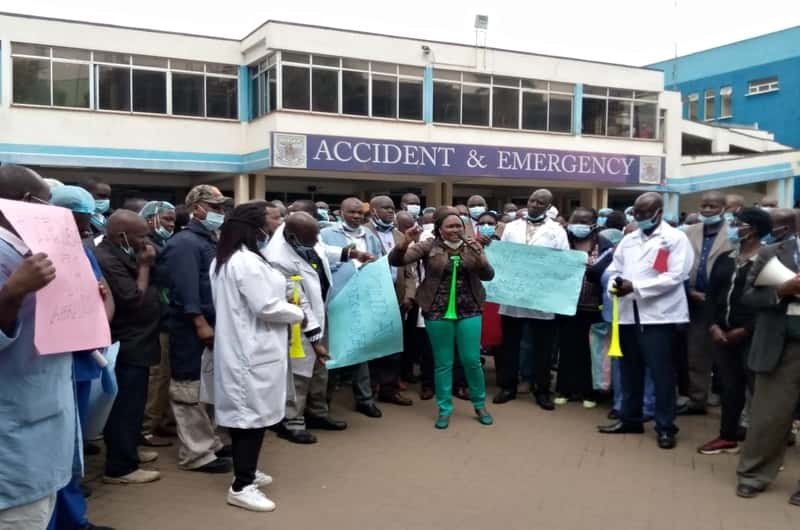 Kenyatta National Hospital workers have gone back to work after a court order suspended the three-day strike.

"We have said we will respect the court. We will fight in court. We will allow you to go back to work and give us the opportunity to fight in court and I promise you we will win," said Kenya National Union of Nurses (KNUN) Secretary-General Seth Panyako.

The workers went on strike what in what they say is a blatant disregard of the implementation of the 7A clause made in 2012, which made KNH to a parastatal and elevated the pay grade of all the employees.

Salary and Remuneration Commission (SRC) has responded on the industrial action that has been undertaken by KNH workers through a statement saying that the commission will re-evaluate jobs at KNH to address emerging issues and upon completion of the exercise it will issue advisory.

"The industrial action at KNH is as a result of demands for pay increase outside the commission's advice," read a statement by SRC.

The union leaders of the workers have been against the job evaluation stating it was done in 2017 and there is no need of doing it again now.