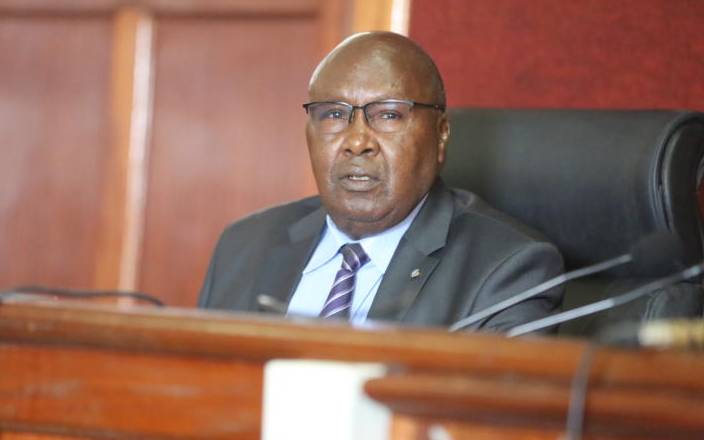 A section of Kenyan doctors has suffered a blow in their bid to stop their foreign counterparts from practising locally.
Justice James Makau dismissed a petition by the Kenya Society of Plastic and Reconstructive Surgery that sought to stop foreign plastic surgeons from private practice in Kenya.
According to Justice Makau, the Kenyan doctors were selfish, malicious and frivolous in their attempt to stop foreign doctors from practising locally yet the country lacks enough medical personnel.
"Allowing foreign plastic surgeons is in the best interest of the public given that we only have 11 recognised plastic and reconstructive surgeons against a population of 50 million," Makau ruled.
The plastic surgeons, through their officials Prof Stanley Khainga, Dr Loise Kahoro and Dr Ferdinand Kangole, had sought to stop a German specialist, Dr Tilman Stasch, and other foreign doctors from being licensed to practice plastic surgery at Aga Khan University Hospital and Columbia Africa Healthcare Ltd.
According to the Kenyan doctors, the two hospitals were discriminating against them when employing specialised medical personnel yet they have expertise and experience to perform the delicate surgeries.
They accused Kenya Medical Practitioners and Dentists Board (KMPDB) of violating their rights and demeaning the medical profession by licensing foreigners with no adequate experience to the practice.
But Justice Makau ruled that the Kenyan plastic surgeons had not given sufficient evidence to prove that foreign doctors approved by the medical board had no proper experience to perform plastic surgeries.
He ruled that the medical board acted in the best interest of the public, considering the low number of qualified medical specialists in the country.
On claims that the foreign doctors should only be allowed to practice in public hospitals and not private hospitals, the judge ruled there is no distinction so long as they are qualified and duly licensed by the medical board.
"It is a fact that Kenya has a deficiency in medical and dental practitioners, therefore, it is in the interest of patients seeking medical care to find the doctors irrespective of whether they are in public or private hospitals," Makau said.
He ruled that if the practice of foreign doctors should be limited to government hospitals, then many mission and church hospitals that serve millions of Kenyans and depend on foreign doctors would be crippled.
He added that the court cannot interfere with the functions of KMPDB since it is the legal body with capacity to determine the qualifications of a doctor to practice in the country.
On claims that Aga Khan Hospital and Columbia Africa Healthcare were discriminating against local doctors, the judge ruled that the court cannot interfere with their recruitment process so long as the foreign doctors they employ have requisite qualifications and licences from the medical board.
"They are private hospitals which are required to exhibit high level of professional and technical services. They are required to go for the very best doctors which justifies their restricted selection of doctors so long as they don't discriminate any candidate," Makau said.