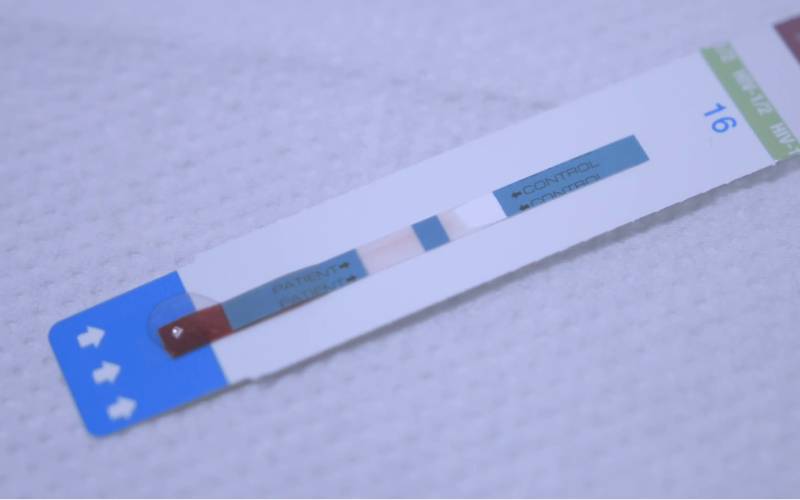 JK, a state corporation employee, walked into a clinic for a routine wellness check, courtesy of the medical scheme cover provided by her employer.
Immediately after giving details of her age, height, sex, Body Mass Index, phone number and email address, she verbally made it clear to the medic attending to her that she did not want HIV and cancer Pap-Smear tests conducted on her.
However, JK received an email from a doctor at the hospital a few days later that contained three attachments on her wellness health results.
When she opened one of the attachments, she went into panic on seeing her HIV result, a situation that saw her write back to the doctor.
In a landmark ruling that is to set a precedent on the health packages offered to employees by insurance companies, the HIV & AIDS tribunal ruled that AAR Healthcare Kenya Limited violated the patient's rights.
A six-member bench chaired by Ms Helen Namisi ordered the clinic to compensate JK Sh500,000 for general damages suffered, adding that the money shall attract interest at court rates from November 6 until the amount is paid in full. The clinic is to also cater for expenses she incurred in filing the suit.
Ms Namisi said by signing the attendance list for the wellness check, JK did not consent to the test because the document only had columns for name, age, sex, height, Body Mass Index, phone number and email address.
"Informed consent is given with full knowledge of the risks involved, probable consequences and range of alternatives available," Ms Namisi said.
In a case filed before the tribunal on March 6, JK said the clinic violated her rights under the HIV and AIDS Prevention and Control Act, 2006.
On November 19, 2019, when she went for a routine check-up, she was ushered into the makeshift laboratory where they proceeded to draw her blood for various tests. She was not given a list of the tests to be conducted.
She received an email from the clinic a week later and was shocked since she had been categorical that she did not wish to be tested for HIV.
In its response, the clinic argued that JK was fully aware of the wellness package that was provided, and therefore, this knowledge together with voluntary drawing of blood can be construed to be informed consent by her.
The clinic said since she signed the attendance sheet indicating her name and contact information, it was construed as consent.
A result summary presented in court shows there were seven male participants and five female participants. From these, three males and three females were tested for HIV. The report does not indicate the names of the individuals tested, save that all six persons had normal results.
Based on this assessment, the tribunal said it was reluctant to infer disclosure of information to the insurance company on the basis of the report submitted to it.
On the issue of post and pre counseling to a person undergoing HIV test as required by Section 17 of the HIV Act, the clinic failed to call any witness who conducted the process to defend its case.
Related Topics