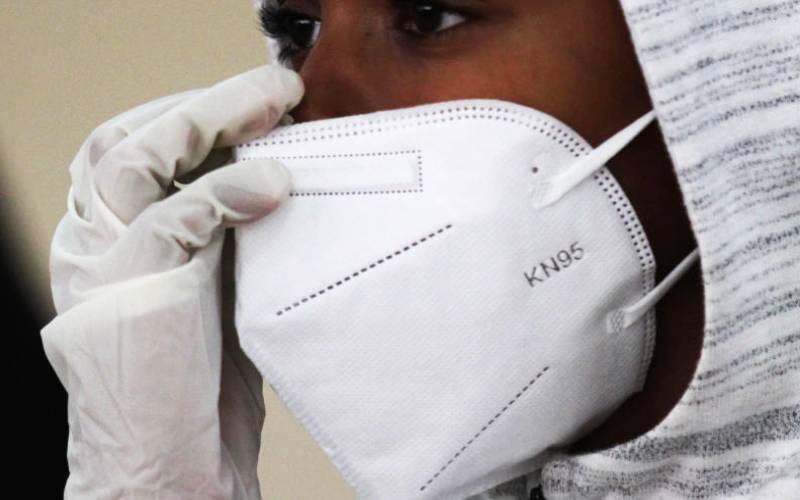 The plight of a family slapped with a Sh1 million bill after losing its kin to Covid-19 has brought home the financial impact of the virus on Kenyan families.
The patient died after spending 15 days in intensive care at Kenyatta University Teaching, Referral and Research Hospital, leaving behind a Sh1,144,524 bill that the family is now expected to pay or dispute within 21 days.
The death and the subsequent bill has put the high cost of Covid-19 related medical services in Kenya in sharp focus as the pandemic continues to spread.
A growing number of families who have lost kin to the pandemic or whose relatives and friends are fighting for their lives in isolation wards now have to confront the spectre of mind-boggling medical bills.
According to the medical bill seen by The Standard, the patient was admitted at KU's Intensive Care Unit (ICU) on July 12.
For the 15 days that he lay in bed fighting for life, the patient was charged Sh375,000 for the ICU bed, Sh60,000 for nursing care, Sh15,000 for doctors review costs and Sh170,367 for ICU sedation.
Dialysis cost
He was also charged Sh9,500 per day for dialysis.
According to the seven-page bill, the hospital also charged for a cardiac monitor, mechanical ventilator, oxygen therapy, oxygen, gloves, N95 masks, disposable aprons, syringes, needles, feeding pumps, laboratory tests, diapers, physiotherapy, bed liners, imaging and many more.
The larger part of the bill was accommodation, which comprised the ICU bed charged at Sh25,000 a day.
While the bill offers a glimpse at the cost of treating Covid-19 in Kenya, it also ignited debate about whether public hospitals ought to be cheaper.
The Kenyatta University facility CEO Dr John Masasabi did not respond to The Standard's inquiries about the bill and other charges for Covid-19 isolation services.
On May 5, Health CS Mutahi Kagwe announced that the government would cater for the cost of isolating Covid-19 patients. Still, Covid-19 is proving to be the next most expensive disease to treat after cancer.
During one of the daily Covid-19 updates, Director of Health Dr Patrick Amoth offered a glimpse at the economic burden of the disease in a public hospital.
According to Dr Amoth, managing a single Covid-19 case in a public hospital cost at least Sh21,359 per day for asymptomatic patients, Sh21,361 per day for patients with mild symptoms, Sh24,705 per day for severe cases, which, if the patient requires oxygen, shoots to Sh51,684.
Critical cases that may require ventilatory support require Sh71,000 a day. Another major contributor to the high cost of Covid-19 treatment is Personal Protective Equipment, most of which cannot be reused.
Asymptomatic
Experts say more than 90 per cent of Kenyan coronavirus cases are asymptomatic and would need at least Sh21,300 per day for treatment.
They warn of a financial catastrophe and impoverishment of thousands of families if the full cost of managing Covid-19 cases are passed on to patients to pay out of pocket.
Even Covid-19 testing, which is supposed to be free, has resulted in some eye-watering costs where private facilities charge up to Sh10,000 for a single test.
In a country where only one in five Kenyans enjoys some form of medical cover, according to the Kenya Integrated Household Budget Survey 2015/2016, this calls for an urgent need to develop a sustainable financing arrangement for Covid-19 to avoid patients being held in hospitals over unpaid bills.
Experts have warned that the country's economic recovery will be impossible during the pandemic if Kenyans stuck with Covid-19 bills are left to choose between paying up and feeding their families.
According to a policy brief released by the Kenya Medical Research Institute in July 2020, it is critical for the government to protect patients and families from financial hardship triggered by enormous cost of treating Covid-19. One way of cutting costs is letting patients self-isolate at home.
According to the Health ministry, home-based care is nine times cheaper than institutional care and needs less resources.
A patient isolating at home spends approximately Sh2,442 per day with the only extra costs being protective equipment and tests.