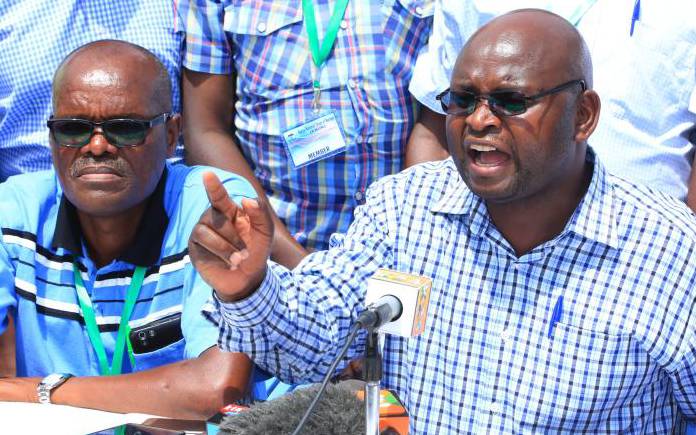 Kenya Union of Nurses (KNUN) have issued a 14-day notice to the government seeking harmonization of risk allowances especially during the Covid-19 crisis or else they will down their tools on the May 18.
In a press briefing, the nurses accuse the government of promoting one cadre of the health workers and failing to consider the rest resulting to stagnation of workers.
According to Mohamed Duba, chairman Kenya Union of Health Professionals, they have tried diplomatic means but so far have failed to get an audience from the government.
"It is important that the government considers our issues within the timelines we have given them. The ministry has been given money to support all health workers but is only supporting a portion of the health providers." Says Duba. The body has further brought out allegations that healthcare professionals are being mishandled at Port Reitz, Migori by putting them under quarantine with the general population yet a quarantine center was set up in Nairobi.
According to the Secretary General KNUN, Seth Panyako, 19 health workers have been put in quarantine at Kenyatta National Hospital of which 10 are nurses, two doctors and four clinical officers.
"All over the world everyone is focused on fighting Covid-19 contrary to what the world is doing is the Ministry of Health is focused on provoking frontline health workers to abandon their duties like the way Zimbabwe did. It is very sad." Says Panyako.
Panyako further adds that;
"We support the government's commitment in fighting Covid-19, but the provocation that has been occasioned by the ministry of health to promote one party and leave the rest we cannot fathom it."
Related Topics