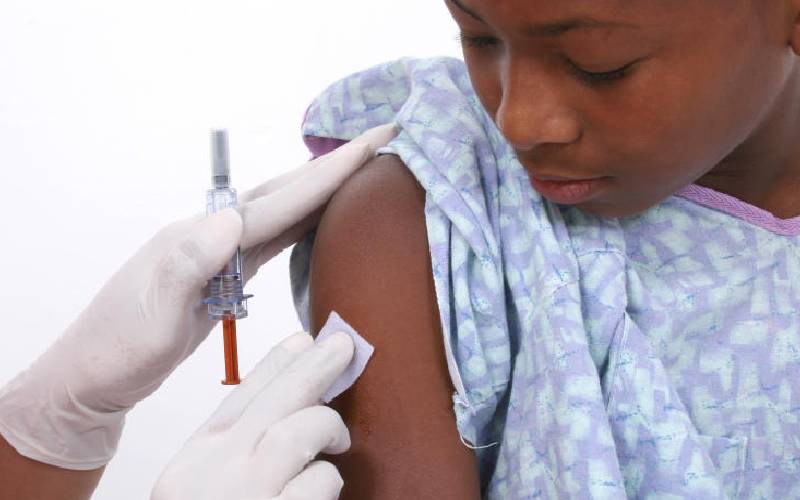 Getting vaccinated against pneumonia will not protect you from coronavirus infection, the global health body has said.
Despite pneumonia being one of the two severe conditions caused by the coronavirus infection - the other being organ failure - the World Health Organisation (WHO) has debunked the myth surrounding vaccines.
"No. Vaccines against pneumonia, such as pneumococcal vaccine and Haemophilus influenza type B (Hib) vaccine, do not provide protection against the new coronavirus," says WHO.
WHO explains that this virus is so new and different that it needs its own vaccine and researchers are trying to develop a vaccine against Covid-19
So far, up to 35 pharmaceutical companies and universities have joined in the race to come up with a vaccine which should be rolled out in at most, a year due to the protocols around clinical trials and manufacturing.
"Although these vaccines are not effective against 2019-nCoV, vaccination against respiratory illnesses is highly recommended to protect your health," says WHO. Acute Respiratory Distress Syndrome caused by pneumonia and organ failure are the main severe symptoms of coronavirus as indicated by WHO.
One way of diagnosing this, as detailed in the clinical guidelines of WHO, is less than 30 breaths in a minute for adults. For children, below two months, it is 60 breaths and below; two to 11 months is less than 50 breaths, one to five years it is less than 40 breaths.
Related Topics