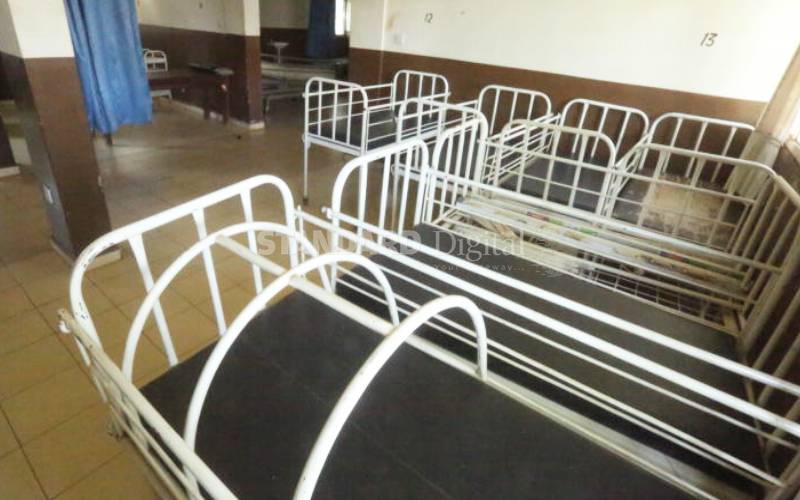 Kenya Power yesterday reconnected health facilities in Kisumu County whose electricity had been cut off over failure to settle their bills.
According to the power utility firm, the decision was arrived at on humanitarian grounds to contribute to the fight to contain coronavirus infections.
Western Kenya Regional Manager Sarah Wephukulu told The Standard that she had instructed technicians to restore power in all health facilities that had been disconnected.
"We have decided to restore power at all health facilities because they cannot be in darkness at such a critical time," said Ms Wephukhulu.
The disconnection had brought operations at Migosi Sub-County Hospital to a halt for the last one month after the county government failed to settle a Sh100,000 electricity bill.
This is despite the hospital being one of the few in Kisumu that had been earmarked to help in the battle to contain the spread of Covid-19, the disease caused by the novel coronavirus, by providing temporary isolation facilities.
The facility had been deserted, and its wards left empty, including the maternity wing that had been handling up to 60 deliveries a month.
Complete darkness
Inside the facility, several machines that require electricity to operate were gathering dust, while the water supply had also been interrupted because of a lack of power to pump it into the wards.
Interviews with the hospital's staff established that the situation had worsened in the last few weeks, with patients moving to other health facilities.
"The facility had been in complete darkness, making it difficult for nurses to help mothers deliver babies at night," said one employee who sought anonymity for fear of reprisal.
The workers added that they had been sharing three lamps they had bought to assist them during emergencies.
The hospital is also said to have run out of food for patients.
"The situation was worrying given the number of cases that the facility has been handling in the last few months," added another one of the health workers.
The facility had also been unable to vaccinate children in the last month because of the lack of a working fridge after power went out.
Yesterday, Governor Anyang Nyong'o's administration downplayed the situation at the facility.
Fred Oluoch, the county director of public health, told The Standard that the county government had already sent money to the sub-county hospital for daily operations.
He also denied that the facility lacked food for patients.
The focus now shifts to Prof Nyong'o, who last weekend appointed himself the county executive for health after kicking out former CEC Judith Atyang.
Related Topics