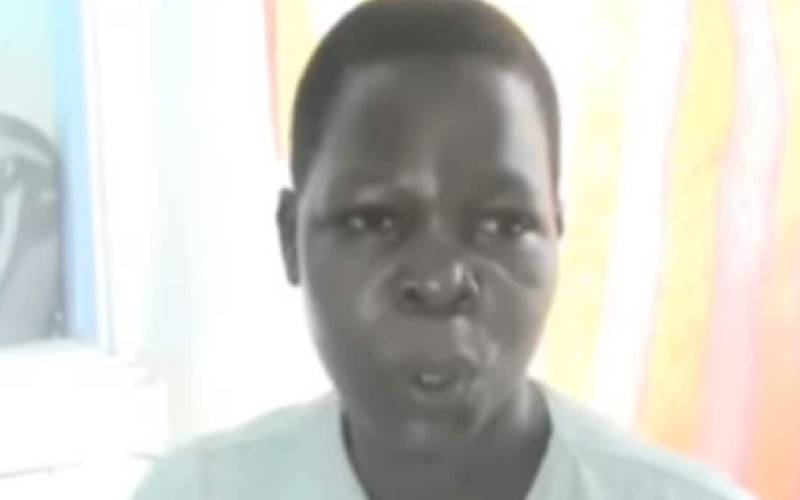 A Kakamega woman who gave birth to quintuplets died of peripartum cardiomyopathy, a fatal heart condition that affects women after delivery.
An autopsy conducted at the Moi Teaching and Referral Hospital Mortuary (MTRH) yesterday evening established that the body of Everline Namukhula (pictured), who died on Sunday, showed indications that point towards the heart condition.
MTRH pathologist Dr Benson Macharia said a team that carried out the autopsy found out that there was fluid in Namukhula's chest, heart, lungs and abdominal cavity, indicators he said are consistent with peripartum cardiomyopathy.
"We began by looking at the medical history of the deceased because it was important in establishing the cause of death. We ruled out blood clots, but we established that her heart was mildly enlarged," Dr Macharia said.
He said samples from the deceased have been taken for further analysis, and that results of the tests will be released in two weeks.
The postmortem results came out as Namukhula's relatives appealed for help from the State to give their daughter and her two babies a befitting burial.
Namukhula's father Kassim Khalelecha said his family is poor and can't afford to give his deceased daughter and her two boys a send-off and take care of seven children left behind by his daughter.
"My wife and I are peasant farmers and we have no resources to transport her body from Eldoret to Kakamega for burial. I have also been left with the responsibly of providing for and educating my grandchildren," Khalelecha said.
His wife Alice Sifuna said the family will bear the huge burden of raising the newborns who still need special care, since Namukhula's husband is numb and dumb. Three of the babies Namukhula gave birth to survived and are still admitted at the hospital.